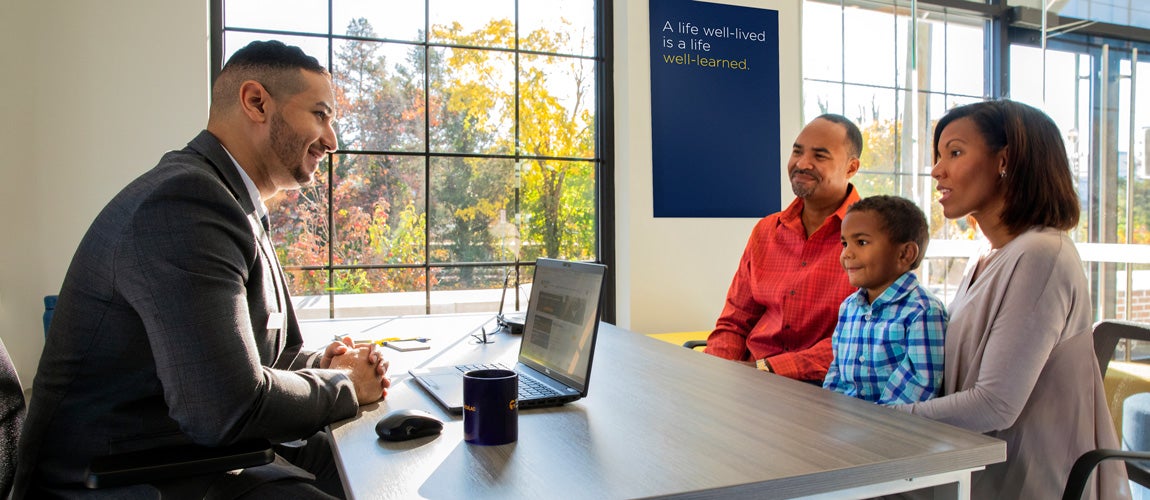 When it comes to investing your money for the future, there are many options available as far as how, and more importantly, where. It's important to consider if a bank or a credit union may better fit your individual needs and long term goals. While both banks and credit unions operate under similar laws and agencies regarding loans, mortgages and safety, often, a smarter option may be banking with a credit union due to its unique advantages, and personalized personalized service. 
This secret is out, too -- as of January 2019, more than 118 million Americans use a credit union for their financial needs.[1]  
Here are some of the key similarities and differences between a credit union and a bank, including why someone might prefer a credit union.
How Credit Unions and Banks Are Similar
You can find many of the same services you'd see at a bank at a credit union. These include checking accounts, savings accounts, mortgages, auto loans, credit cards, and so forth.
Additionally, credit unions are insured on deposits up to $250,000 -- just like banks. While banks are insured by the Federal Deposit Insurance Corporation (FDIC), credit unions receive similar protection from the National Credit Union Administration (NCUA).

How Credit Unions and Banks Differ
While credit unions and banks are both financial institutions in which you can safely put your money, there's quite a different feel with a credit union as compared to a bank. Many of these differences are why people choose to trust their money with a credit union instead.

Credit Unions are Not-for-Profit and Member-Focused
One of the best parts about a credit union is that it's a not-for-profit financial institution that is owned by and accountable to its members (that's you!). Credit unions tend to be much more personal, operating on "people helping people" philosophy. Banks, on the other hand, are for-profit institutions that have stakeholders to answer to. 
Additionally, some credit union members may choose to volunteer and serve as board members or committee members for the organization, meaning that actual users of the credit union have a vested interest in seeing it succeed.

Credit Unions Tend to Offer Lower Interest Rates
In addition to being more personal, credit unions often offer better rates than banks. The interest rates for loans can sometimes be over a percentage point lower at a credit union, and that can make a pretty substantial difference over a period of time!
If you're looking to buy a home, for example, a lower interest rate means you may be able to pay off your loan sooner or that you might be able to afford a larger home.

Tools and Resources
Though credit unions are smaller and more community-focused than banks, they can have the same technological resources. For example, Teachers Federal Credit Union offers online and mobile banking solutions that members can use to check their account balances and transactions, make deposits, and schedule automatic payments. You're also able to receive alerts when your cards are used, as well as put other security measurements in place.
Finally, credit unions are known for having great financial literacy resources. Because they have a vested interest in their members' financial well-being, you know that you'll have support in your financial journey. Have you seen our Knowledge Center? Here, we offer a variety of educational financial articles for you to learn about healthy money habits, retirement planning and more.
Eligibility for a Credit Union
If you're not sure if you're eligible to become a member of a credit union, think again.
Most people are eligible even though they don't realize it. Depending on the organization, some credit unions require community commonalities such as location. At Teachers Federal Credit Union, we have an open charter which means everyone and anyone can join regardless of job, location, or group affiliation. 
Final Thoughts
While both banks and credit unions have their similarities and differences, many people like the feel of a credit union because it's much more personal. You're not just a customer, you're a member. There are also financial advantages as well - you might be able to earn more interest on your savings account and are more likely to qualify for a loan with lower interest rates and fees.
Want more information? Stop by a Teachers location or dial our Call Center today. We'd be happy to tell you more about the credit union difference. 
Join the Teachers family today.