Earn up to 3.00% APY* with a Teachers High-Yield Smart Checking account.
Now that's Smart.
Open a high-yield Smart Checking account that earns 3.00% APY* on balances up to $15,000 and 0.10% APY on balances greater than $15,000. Make your money work for you, and bank how you want – securely with our mobile app and online banking or in-person with a knowledgeable financial services representative.

Choose one of three easy ways to qualify:
Average monthly balance of $5,000 in your Smart Checking account.
$20,000 in combined end-of-month deposit balances.
Establish direct deposit(s) of $500 or more and complete 10 debit card purchases each month.
Smart Checking Benefits
---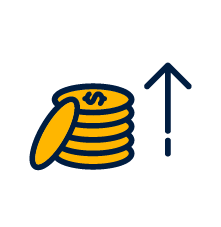 Earn More
Earn 18x the
national average
with 3.00% APY.*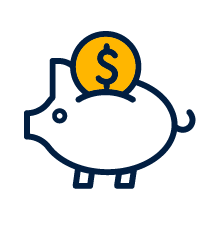 Save More
$0 monthly service fee
and up to $15 per month
in ATM fee rebates.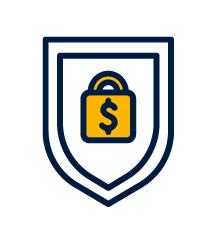 Security
Secure online banking
and eStatements.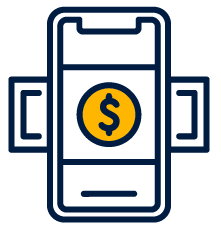 Convenience
Deposit checks
and transfer funds through
the Teachers Mobile App.
---
Open a Smart Checking account today
In a few quick steps, you can earn more with Smart Checking. The checking account that pays you. Safely, securely, and conveniently. Get started today. 
Members must enroll in Teachers online banking and eStatements for this account in order to remain eligible.
Not enrolled in Teachers Online Banking? Start Today!
1Based on comparison of average of interest checking account rates at Credit Unions and Banks, accurate as of July 19, 2023. Average rates may change quarterly.
*APY = Annual Percentage Yield. Qualified APY of 3.00% is for balances up to $15,000.00 only. Balances $15,000.01 or above will receive an APY of 0.10%. APY accurate as of September 6, 2023. We will use the daily balance method to calculate the interest on your account. We may change the interest rate paid for products and services used and the annual percentage yield at the Credit Union's discretion at any time without notice. Fees may reduce earnings. You will earn the qualified APY and ATM rebate benefits when you do at least one of the following each monthly statement cycle: Option #1: Maintain an average monthly balance of at least $5,000.00 in the Smart Checking account OR Option #2: Have $20,000.00 in combined end of month deposit balances OR Option #3: Maintain direct deposits of at least $500.00 per month AND complete 10 debit card purchases. The average monthly balance is calculated by adding the closing balance at the end of each day and dividing it by the number of calendar days in a given statement cycle. Combined month-end deposit balances represent the total amount of balances in all applicable deposit accounts at the end of a statement cycle. Qualifying direct deposits include payroll or government benefits. Transactions that will not count towards direct deposits include external transfers, point of sale credits, and in-person check or cash deposits. Direct deposits and debit card purchases must post and clear the account during the statement cycle. Limited to one product per primary owner. Members must enroll in Online Banking and eStatements in order to remain eligible. If you do not meet the requirements for a qualification period, you will earn interest and receive the ATM fee rebates for the current statement cycle but you will not earn interest or receive ATM fee rebates for the next statement cycle. You must requalify to earn interest and receive benefits. You will begin earning interest and receiving ATM fee rebates the statement cycle after you requalify. Non-Teachers FCU and out-of-network fees charged at U.S. ATMs will be refunded up to $15 per month. Eligible ATM fees will be credited at the end of the statement cycle to the Smart Checking account that incurred the fee(s). Members cannot be enrolled in the Educated Choice program and have a Smart Checking account. We reserve the right to modify or change this agreement at any time. Dividends earned will be reported as interest on IRS Form 1099-INT (or Form 1042-S, if applicable). Federally insured by NCUA. For more information, please see a Teachers representative or call 1-800-341-4333.