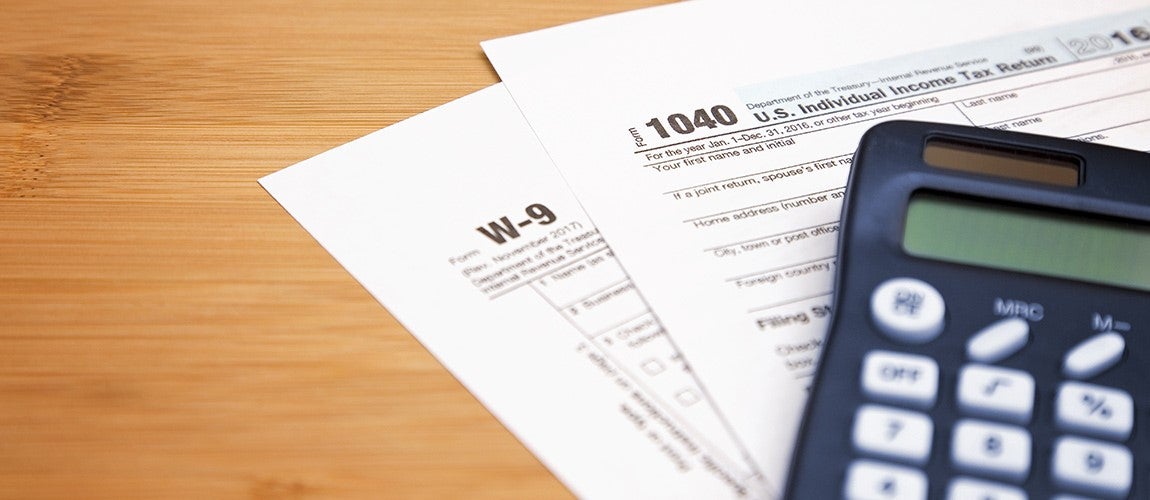 With tax season coming to a close, you may have already received a tax refund or anticipate receiving one in the coming month. Utilizing your tax refund in a smart way can help you get a head start on reaching your financial goals. While it can be easy to get caught up with inessential spending, having a plan in place when you receive the refund is a helpful way to ensure smart financial choices.
1. Cover the Essentials 
Using your tax refund to help you get ahead on everyday expenses is a great way to prioritize your spending. Track where you are with the below essential expenses, and consider using the funds from your annual return for the following:
Mortgage Prepayment:

You might save yourself some stress and choose to pay your

mortgage

ahead of time. Making an extra mortgage payment towards the principal can help you pay off your mortgage sooner.

Car Payment:

If you own a car, you may be financing and making monthly payments. Prepaying your car payment and car insurance is a proactive way to stay ahead of payments and make responsible decisions about your financial obligations.

Tackle DIY Projects:

Are there any home-improvement projects that you've been putting off? Your tax refund just might provide the budget you need to tackle that DIY project that needs attention.

Take out a Life Insurance Policy:

Life insurance provides financial protection.

If you've ever considered purchasing a life insurance policy, tax season provides an excellent opportunity to do so.

Start an Emergency Fund:

Far too many people are unable to save enough money to sufficiently cover an emergency exceeding $400. Your tax refund could provide the funds needed to launch your emergency fund.
2. Pay Down Your Debt
If you have debt looming over your head that's negatively affecting your credit score, you're not alone. Paying down debt with your tax return is a great way to help boost your credit score. Not only does this improve your overall state of financial wellness, but it also works in your favor if you're looking to make a major purchase anytime soon, like a house or a car.
Instead of paying off all of your debt at once, you can chip away at it with large payments. Using this strategy over several months, you accomplish two things: 1) lower your total debt and 2) demonstrate a history of credibility.
Some of the credit-based accounts that can help bring down your debt when paid are:
Credit Card Accounts:

Credit card

accounts can have a large impact on your credit. Therefore, paying down these accounts can help boost your credit score. 

College Loans:

Student loans are reported to the credit reporting agencies. This means that paying them down may help bring down your overall debt and boost your credit score. 

Medical Bills:

Medical bills may result in a debt collection action to be taken by a medical provider. If you're in danger of this, paying off medical debt can prevent collections.
3. Fund Your Future
Tax refunds can also pave a pathway toward a better future. Many people only get one cash infusion of extra funds per year, which comes in the form of a tax refund. That means that this may be the prime time to make plans for your future and back them up with the extra capital. 
Directing funds toward the following areas can help secure a strong financial future:
Invest

:

Investing

is an effective way to prepare for the future. If you intend to invest, it may be best to speak with a licensed financial planner to help with your strategy. Since investments can take on many different shapes and forms, here are some popular investments that may be worth considering:

Retirement IRAs

Mutual Funds

Annuities

Real estate

Stock market

IRA
Start a College Fund:

If you haven't started a college fund for your child (or yourself!), there's no time like the present. Teachers offers a

Youth Savings Account

to help kids develop positive savings

habits from a young age

. 
Evaluate Your Options
Whether you're looking for inspiration on how to invest your tax refund dollars or seeking motivation for next steps once your money is on the way – now's a great time to create a plan. Calculating your next steps will allow you to work toward your goals for a bright and healthy financial future. If you'd like to get a refund estimate, try using a tax refund calculator to help with accurate planning. For any questions regarding the status of your tax refund, visit the IRS website. 
The Teachers Trust & Financial Services team is here to help you along the way with expert advice on smart investing. Teachers Financial Services Experts are also available to discuss options to help pay down debt for a more secure financial future. No matter your goals, we're here to help!