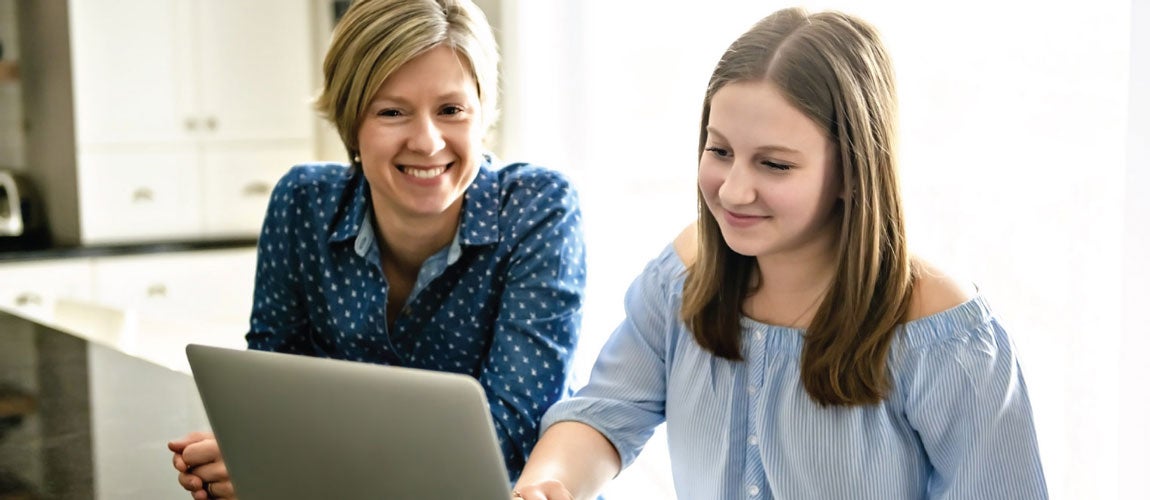 A good education can come with a heavy price tag. If you have a child getting ready for college, or if you're looking to fund your education, you may be wondering, "how can I afford tuition?" Luckily there are financial resources that can help you, and these begin with a clear understanding of the FAFSA.
FAFSA (Free Application for Federal Student Aid) is a form used by colleges to determine how much financial aid students (undergraduate and graduate) will receive to pay for college expenses. 
Types of Aid Available
There are plenty of financial aid options available, and determining which ones are right for you can feel daunting if you don't know where to start. With a good roadmap, you can set an easier path to learning. The federal and state aid awarded through the FAFSA can come in many different forms. 
Grants are "free money" that can be used to pay for college expenses. These do not need to be paid back and are typically need-based.
Scholarships aren't offered directly by the FAFSA but are a highly recommended type of financial aid. They are awarded by schools, nonprofits, private companies, etc., and are often merit-based, meaning students may be required to maintain a certain GPA to receive scholarships.
Work-study gives part-time jobs to students who have financial needs. This can be beneficial to students because often these jobs are on campus and can be flexible around class schedules.
The last common form of aid offered through the FAFSA is federal student loans. 
Deadline for Filling Out the FAFSA
As you begin planning to find financial aid for education, it's smart to create a calendar of deadlines and key dates. The FAFSA form becomes available each year on October 1st. As some aid is given out on a first-come, first-served basis, it's a good idea to complete the form as quickly as possible. The federal deadline for filling out the FAFSA form is June 30th, but the state and college-specific deadlines are usually much earlier in the year. 
Other Facts About the FAFSA
Those wishing to secure financial aid such as grants, work-study opportunities, or college loans should fill out the FAFSA. The FAFSA is free to fill out and doesn't require the help of tax professionals. Keep in mind you must fill it out each year you wish to receive financial aid.
Students qualify for financial assistance based on family income, and some merit-based scholarships use the information found on the FAFSA to determine how much to award a student. For example, once you submit your FAFSA form, you could be eligible for low-interest federal loans.
How Does the FAFSA work? 
The person filling out the FAFSA form can do so online. You can also print it, fill it out by hand, and mail it to the address provided on the form.
The document collects financial information from the student and family, including income, assets, and the number of students enrolled in college. Based on this information, you'll receive your Expected Family Contribution (EFC).
To fill out the FAFSA, both parents and students need an FSA ID, which allows you to sign the form electronically. If you're considered an independent student, however, parent information isn't needed. For this to be an option, the student needs to be at least 24 years old, married, a graduate student, a veteran (or member of the armed forces), an orphan, a ward of the court, someone with legal dependents (other than a spouse), an emancipated minor, or someone who is homeless (or at risk of becoming homeless). If you do not meet any of these qualifications, your family's financial status comes into consideration in how much financial aid is awarded. 
For a dependent student, you'll need the student's and the parent's Social Security number, federal income tax returns, W-2s, and other records of money earned. Instead of entering all of the numbers from the forms, you may be able to use the IRS data retrieval system to fill out the FAFSA. You'll also need to have access to online or printed bank statements and investment records, as well as both the parents and the student's driver's license numbers. 
You also need to know the federal school code of the college that the student is planning to attend. You can search for the school code online or ask a staff member from the school's financial aid office.
It's important to read the fine print when filling out the FAFSA form. For example, some assets do not need to be listed while others do. Make sure you aren't disclosing unneeded financial information so that the college gets a clear picture of your family's financial status. 
How Teachers Federal Credit Union Can Help
Our mission at Teachers is to help our members achieve their milestone moments in life, and receiving a quality education is considered by many a major life goal. If you don't qualify for enough financial aid with the FAFSA, Teachers Federal Credit Union offers education loans to help your family bridge the gap between the actual cost of education and the amount you may qualify for in government loans. There are several types of loans available, including an Alternative Student Loan, a Career Education Loan, and a Home Equity Loan.
Help is available, so don't hesitate to reach out to Teachers Federal Credit Union with any questions concerning your student's financial aid needs