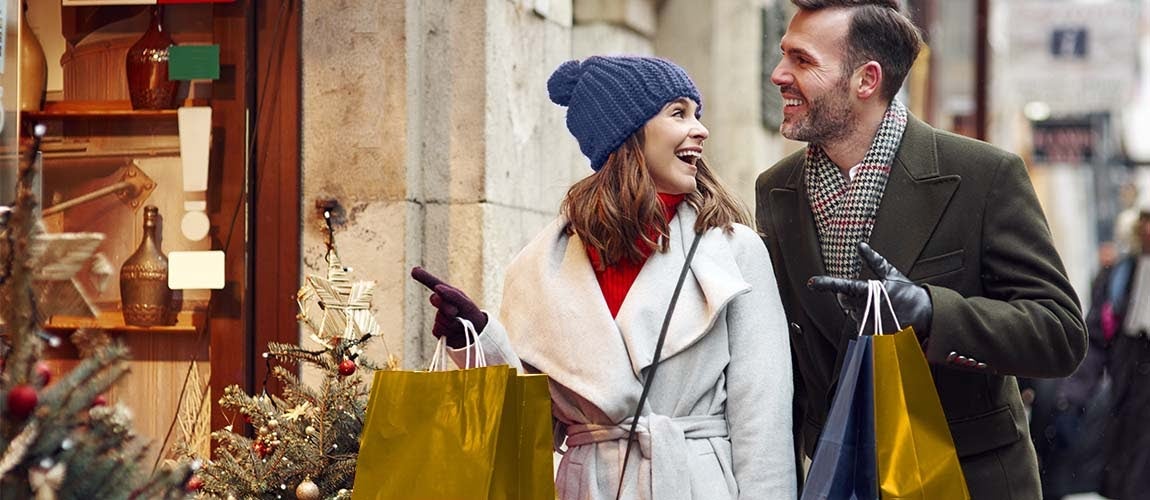 The holiday season is a time full of joy, gratitude, and of course, giving. But not having a set budget for all the festivities can turn that holiday joy into financial stress.
Thankfully, there are multiple ways to plan and prepare financially for the upcoming holiday season. One of the best ways is to take out a holiday loan, which can help you enjoy the festivities to the fullest while ensuring you stay on budget.
 
What Is a Holiday Loan?
A holiday loan is simply a type of personal loan intended to fund purchases during the holiday season. It's an installment loan, meaning it's a lump sum of money that is issued to fund holiday purchases or expenses. The amount a person can receive from this loan can vary based on their needs and the financial institution, but at Teachers, we offer holiday loans ranging from $250 to $5,000.

What Can a Holiday Loan Be Used For?
In essence, a holiday loan is no different from a personal loan. Once issued, the funds can be used for just about any holiday-related purpose. For instance, many people use holiday financing to buy gifts for their family and friends. Additionally, individuals might take out a loan to help them pay for their family's plane tickets and any other travel-related expenses so they can finally take that much-needed holiday vacation.
Whether you're looking to host a holiday party, buy your loved ones a gift, or visit your family on the other side of the country, a holiday loan can help you enjoy the season without breaking the bank. 
 
What Should You Know Before Applying?
Before you apply for a holiday loan, you'll want to consider your financial situation. Do you need help covering the season's expenses, or can you cover it with your savings? If you do need a loan, how much money will you be needing? This might not be a situation where you want to take as much as the lender will issue, as this can lead to overspending. Instead, you may be best served by knowing how much you need in advance and then apply for that amount. 
If you determine that you could use help over the holidays, it may be smart to create a holiday budget. Remember to factor all expenses outside of your average spending, and be mindful that the overall budget you're setting is within your financial means. To help you stay on track all through the holiday season, it might also help to include the expected date you'll be spending the money. Having this plan and sticking to it can help ensure you don't wake up on January 1st with any financial regrets. 

Why Consider a Holiday Loan?
It's no surprise that the holiday season can cause many to overspend their budget. 
During this time of year, purchasing that one perfect gift, or trying to get something for everyone on your list ,can often lead to spending more than you originally intended. And many times, it's easy to just "charge it,"putting everything on your credit cards. But when the interest fees start to pile on to your total, it can really add up.
This is where a holiday loan can come in handy. When using a holiday loan, you have a more tangible limit. You've defined your spending capacity, and your loan is for precisely that amount. You may even consider dividing the money you received from your holiday loan and putting it into individual, marked envelopes. Then, when you're going shopping for gifts, all you have to take is that envelope, making it easier to stay within your limits. 

Should You Get a Holiday Loan?
As with any financial product, there are a few things you'll want to keep in mind. First, be sure to understand the credit and income requirements before applying. Scheduling an appointment with a financial expert can help you learn more whether or not you would be well-positioned for approval.
Next, be sure your finances aren't going to be stretched too thin by the monthly payments of the holiday loan. The loan can be a great tool to keep your spending easy and intentional, so you want to ensure it keeps you in a good financial position. 
 
How to Get a Holiday Loan
It's easy to apply for a holiday loan with Teachers. We offer excellent rates, and the application can be completed in a branch or entirely online. You'll need to agree to a credit check, provide proof of income, and answer some general information on the application.
Start your holiday season off the smart way and take out a holiday loan today!