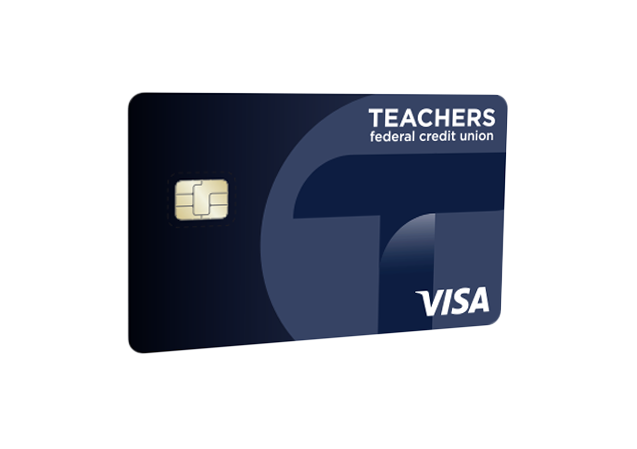 Ideal for Building Credit
Better credit isn't just something you hope and dream about for the future. With a Teachers Visa Secured Credit Card, better credit is right around the corner.
Build your credit and accomplish your goals by making consistent, on-time monthly payments. Plus, a secured card means you never have to worry about not being able to make a payment.
*APR = Annual Percentage Rate
**Membership required, $1.00 minimum regular savings account required at or prior to account opening.
Cash Limits on all Teachers cards are limited to 20% of the Credit line. To find out your available cash limit you can call Customer Service at 1-855-462-5880 or 1-301-945-3582.