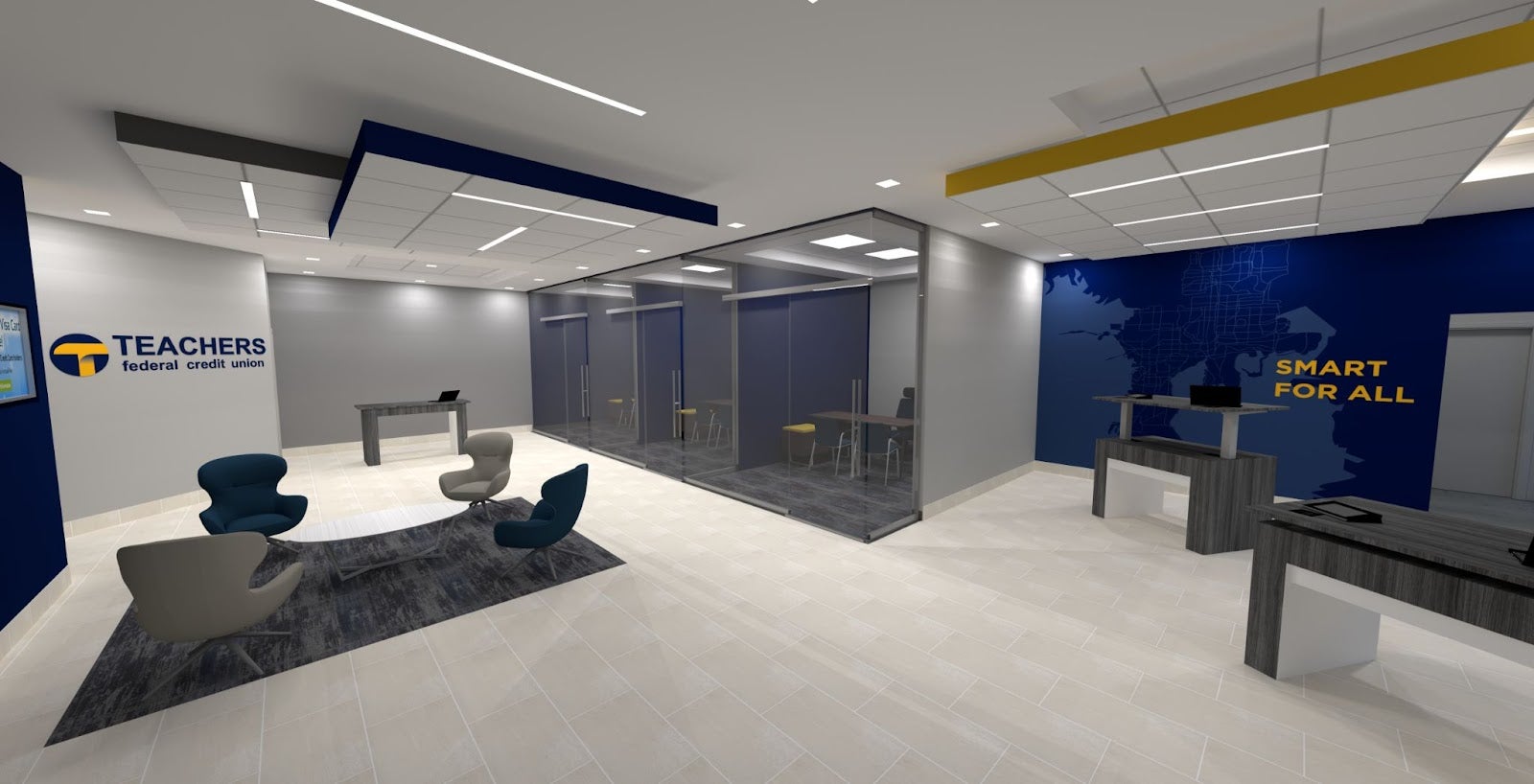 Teachers Federal Credit Union, one of the largest credit unions in the United States with more than $9.2 billion in assets and over 420,000 members nationwide, celebrates its 70th anniversary by announcing its first out-of-state branch opening in Tampa, Florida. The new Tampa Westshore branch, scheduled to open later this year, signifies the credit union's ongoing commitment to building strong financial futures for its members and the communities it serves.
"As part of our ongoing strategic investment in our delivery channels, we are excited to continue our journey of bringing smart financial solutions and products to more members across the nation," said President and CEO Brad Calhoun. "Opening a branch in Tampa is a natural next step as we continue to grow our national footprint. Not only is Tampa one of the fastest growing cities in the country, we already have members who reside in Florida. We are proud of the impact we have had over the last 70 years and look forward to continuing to serve our existing members while introducing new members to the value that Teachers can bring to their financial lives."
What started in 1952 as a credit union to support educators on their financial journeys, has grown to be one of the largest credit unions in the country with an open charter that allows anyone to join. Teachers already serves members in all 50 states who benefit from highly competitive rates, lower fees, financially knowledgeable front-line staff, and a not-for-profit model where members' needs come first; the opening of its first out-of-state branch is a continuation of the credit union's promise to bring the value of Teachers to more members.
Throughout its 70-year history, Teachers has been recognized for the difference it makes in the community and its members' financial lives – recently being named a Best-in-State Credit Union by Forbes Magazine. As part of the credit union's commitment to providing the smartest financial guidance and solutions, Teachers also plans to continue dedicating its time, energy, and resources to charitable causes that support education, human services, economic development, and research. In 2022 alone, Teachers has helped countless communities through its various partnerships, including donating over $250,000 and volunteering more than 1,500 hours.
ABOUT TEACHERS FEDERAL CREDIT UNION:
Teachers Federal Credit Union (Teachers) is one of the country's largest credit unions, with more than $9.2 billion in assets and 420,000 members across all 50 states. Founded on Long Island in 1952, Teachers is a full-service, not-for-profit financial institution that provides members with 32 full-service branches throughout Long Island, Queens, and Manhattan, as well as access to services at more than 5,000 shared service centers located across the country. Over the years and through various partnerships, Teachers has been proud of its role as a key supporter of the communities it serves. Teachers offers a range of member-focused products with competitive rates and low fees that started as a smart solution for teachers - now smart for all. For more information, visit www.teachersfcu.org.