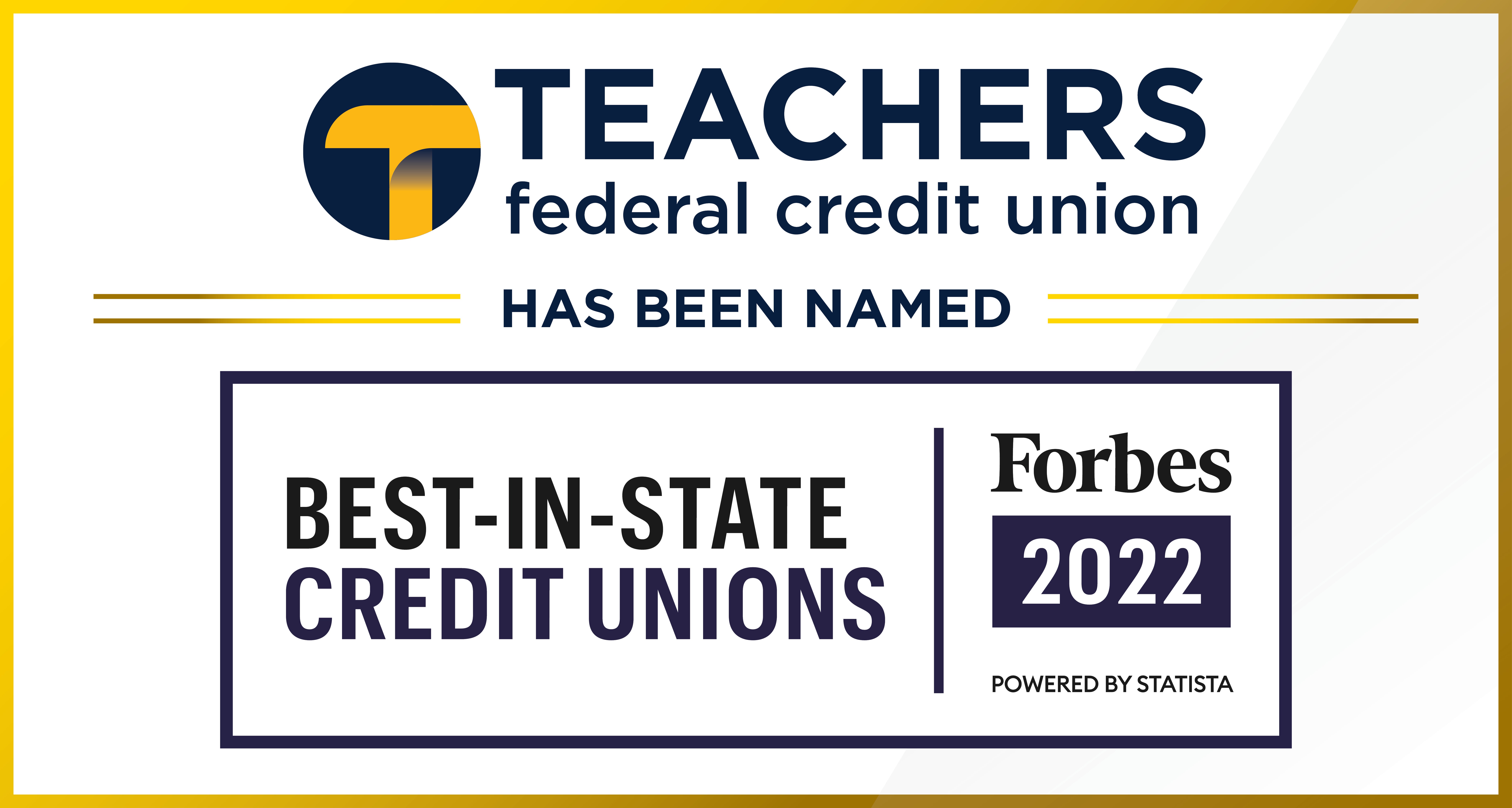 Teachers Federal Credit Union, one of the largest credit unions in the United States with $8.8 billion in assets and more than 420,000 members, has been named to Forbes Magazine's 2022 America's Best Credit Unions in Each State list. To shine a light on the best credit unions across the nation, Forbes went directly to credit union members and partnered with market research firm Statista to conduct in-depth interviews of more than 26,000 U.S citizens from all 50 states on their banking relationships.
Only 3.4% of credit unions nationwide were recognized by Forbes as America's best-in-state. Members provided an overall satisfaction score and were asked whether they would recommend their credit union to friends and family. Members also responded to questions about six components of their relationship with their credit union, including: trust, terms and conditions, branch services, digital services, customer service, and financial advice.
"It's an incredible honor to be recognized by Forbes," says Brad Calhoun, President and CEO. "Being named one of best-in-state credit unions in New York is a testament to the efforts our team is making to impact the financial lives of our members. Providing best-in-class service for our membership across the nation is our top priority and recognition from the community we serve is exciting and rewarding."
ABOUT TEACHERS FEDERAL CREDIT UNION:
Teachers Federal Credit Union (Teachers) is one of the country's largest credit unions with $8.8 billion in assets and more than 400,000 members across all 50 states. Founded on Long Island in 1952, Teachers is a full-service, not-for-profit financial institution that provides members with 32 full-service branches throughout Long Island, Queens, and Manhattan, as well as access to services at more than 5,000 shared service centers located across the country. Over the years and through various partnerships, Teachers has been proud of its role as a key supporter of the communities it serves. Teachers offers a range of member-focused products with competitive rates and low fees that started as a smart solution for teachers - now smart for all. For more information visit www.teachersfcu.org.