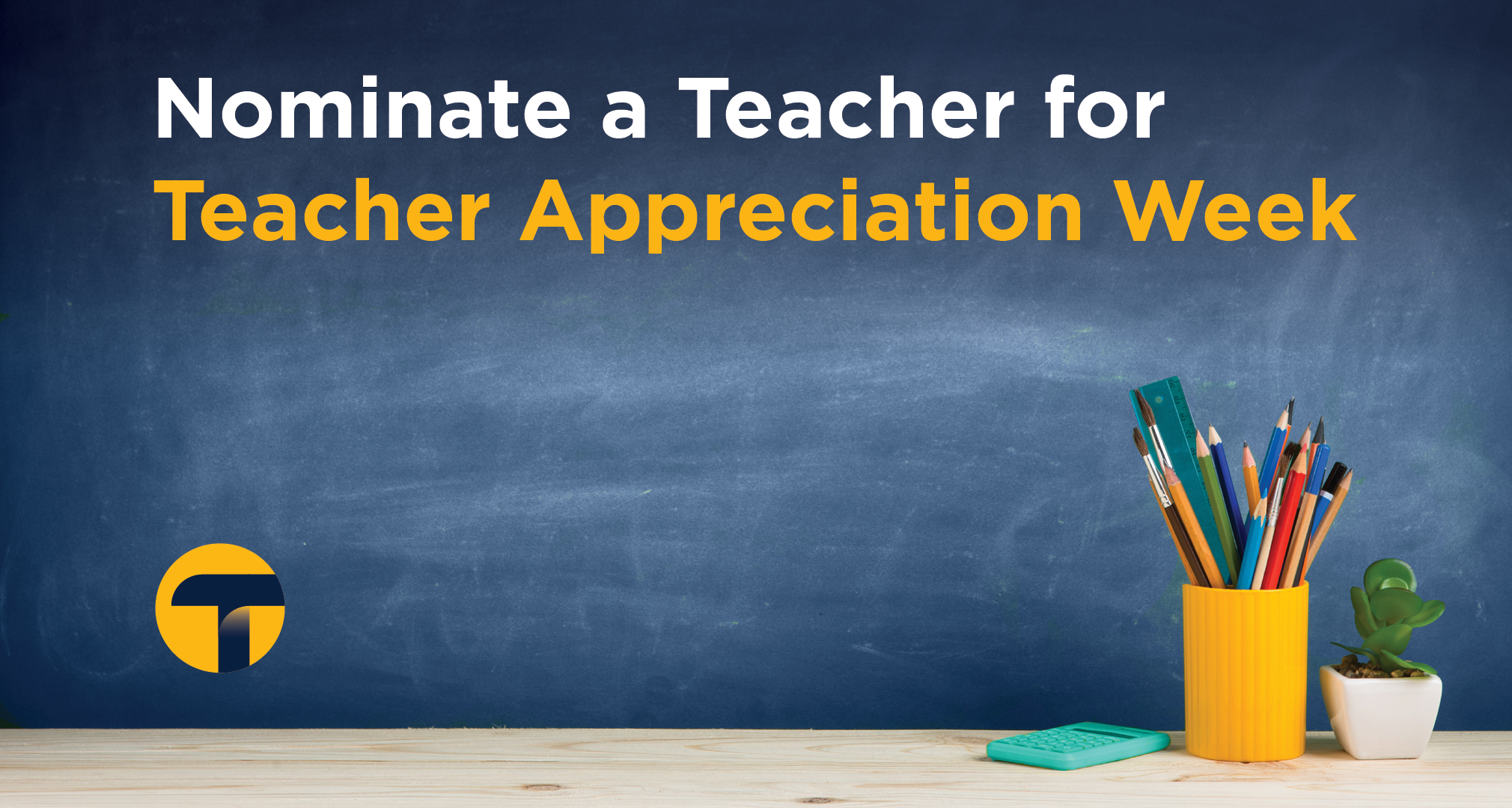 In celebration and recognition of educators nationwide, Teachers Federal Credit Union is proud to announce its second annual Teacher Appreciation Week contest. Teacher Appreciation Week is a time to honor educators everywhere who have worked tirelessly to help inspire, encourage, and challenge the future change-makers of our world. Twelve deserving educators who have made outstanding academic contributions to their communities will be awarded classroom grants and swag for their students and classroom.
Nominate an educator you know, and they could win a $1,000 grant for their classroom as well as Teachers FCU swag for their students. Nominations are collected through the Teachers website or through select TikTok partners from March 1 through March 18. Using our rubric, we will select eight finalists in each grade category: Grades K-5, grades 6-8, and grades 9-12. The winner will then be chosen from these finalists through a public vote on teachersfcu.org from April 25 through April 29.

This award is open to teachers instructing from Kindergarten through 12th grade in any public or private school district in the United States. Nominate your favorite educator and learn more about the contest by visiting the Teacher Appreciation Week page.
ABOUT TEACHERS FEDERAL CREDIT UNION:
Teachers Federal Credit Union (Teachers) is one of the country's largest credit unions with $8.8 billion in assets and more than 380,000 members across all 50 states. Founded on Long Island in 1952, Teachers is a full-service, not-for-profit financial institution that provides members with 32 full-service branches throughout Long Island, Queens and Manhattan, as well as access to services at more than 5,000 shared service centers located across the country. Over the years and through various partnerships, Teachers has been proud of its role as a key supporter of the communities it serves. Teachers offers a range of member-focused products with competitive rates and low fees that started as a smart solution for teachers - now smart for all. For more information visit www.teachersfcu.org