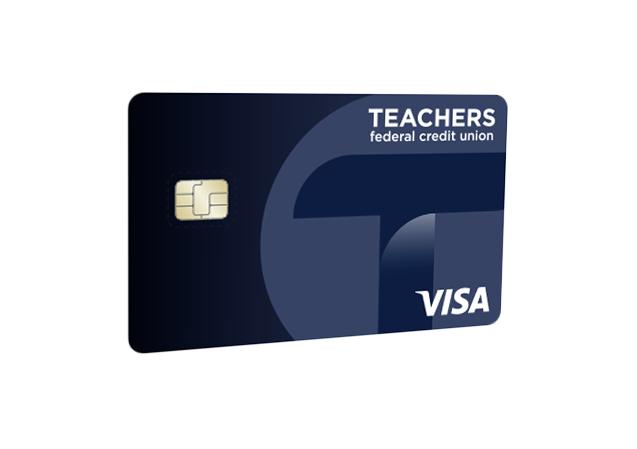 Reliable, Low Rates
Our Teachers Visa Low Rate Credit Card is ideal if you want a reliable, low rate to help you save more on interest each month. 
To report a lost or stolen credit card call: 1-855-462-5880
ALL RATES AND TERMS ARE SUBJECT TO CHANGE WITHOUT NOTICE.
*APR = Annual Percentage Rate
**Annual Percentage Rate (APR) will be 12.50% to 18.00%, the standard APR is based on your creditworthiness and adjusts with the Prime Rate.
***Membership required, $1.00 minimum regular savings account required at or prior to account opening.
To find out your available cash limit you can call Customer Service at 1-855-462-5880 or from outside of the U.S. call 1-301-945-3582.