William Floyd High School students tour Teachers Headquarters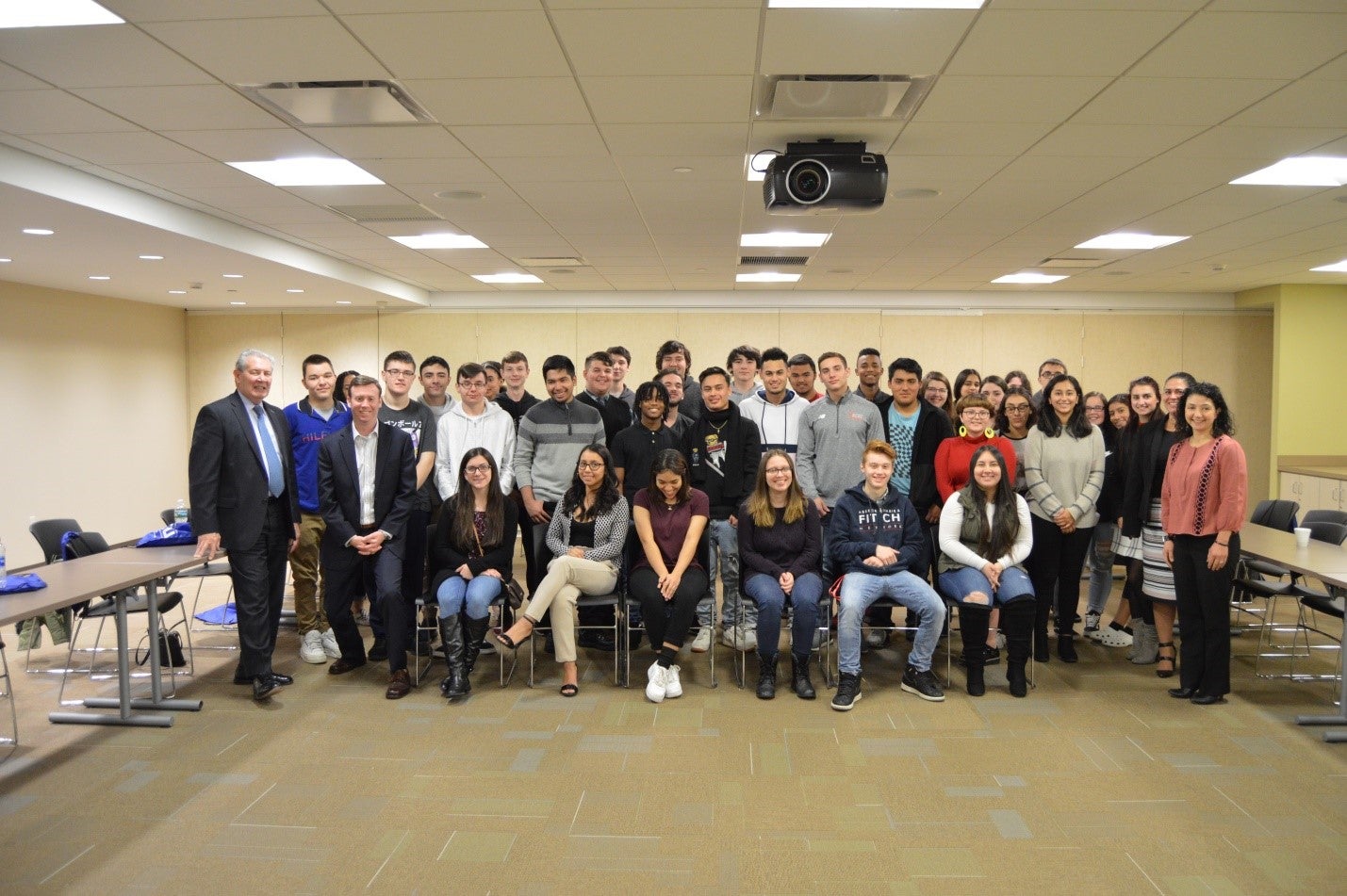 Teachers hosted forty students from William Floyd High School's Business Department for a tour of its headquarters and lunch with the President/CEO.
The focus of the tour was to provide the students with a learning experience outside of the classroom and to explain the daily operations of all departments located at Teachers headquarters. The students gained an understanding of the various careers that are available in the financial services industry.