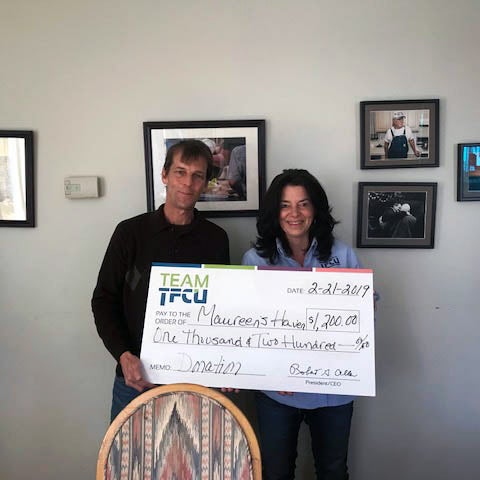 Maureen's Haven's mission is to protect the east end homeless by providing shelter, meals, supportive services and compassionate care for individuals in need.
Pictured: Daniel O'Shea, Executive Director of Maureen's Haven and Jennifer Gunn, Marketing Manager at Teachers.
Through the generosity of Teachers employees, we are able to donate to many local charities throughout Long Island.