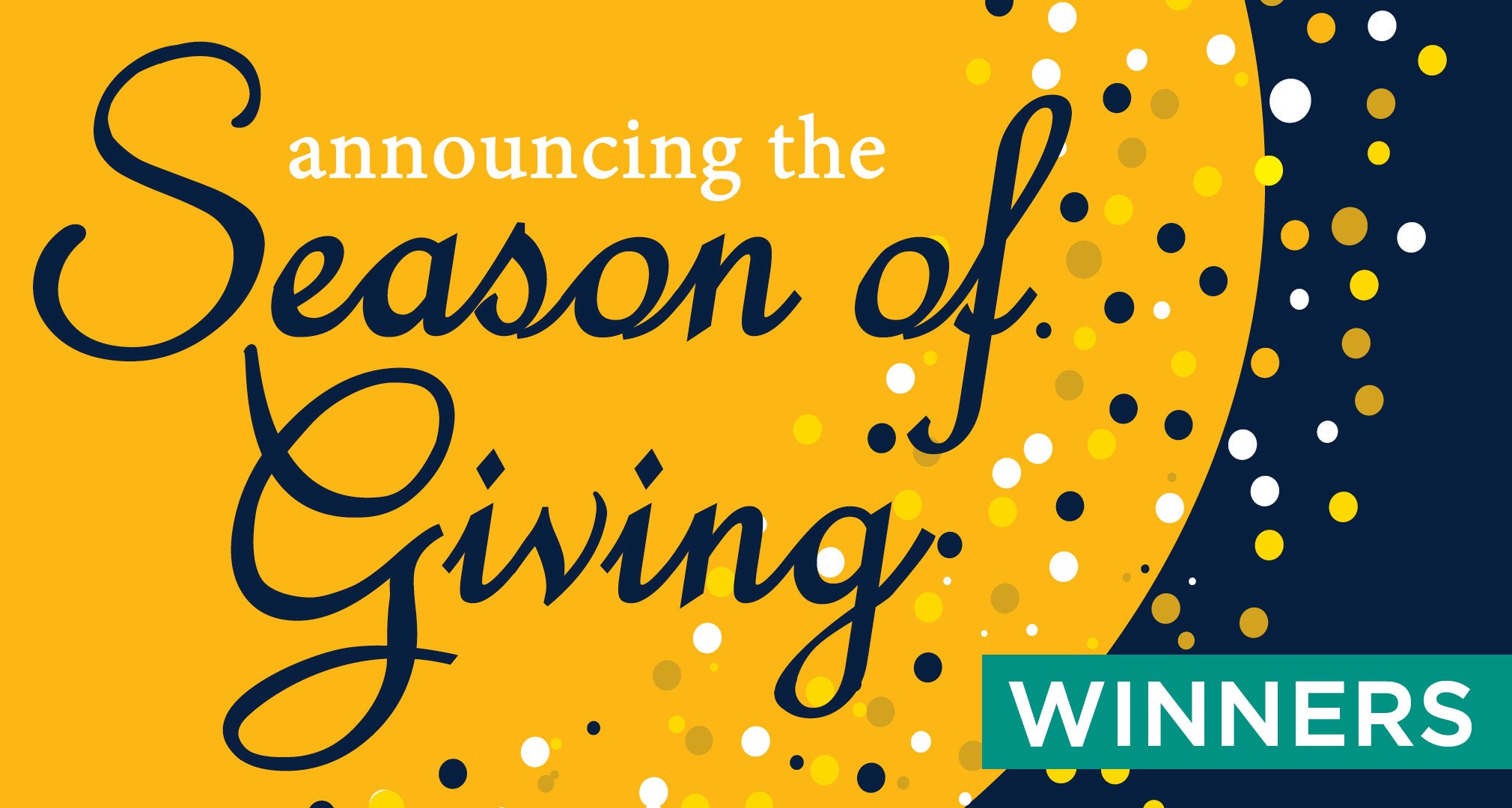 Teachers Federal Credit Union (Teachers), one of the largest credit unions in the United States with $8.8 billion in assets and more than 375,000 members, is proud to announce the results from its 2021 Season of Giving campaign. This year, Teachers partnered with four charities to donate a total of $50,000 across Make-A-Wish, St. Jude Children's Research Hospital, Island Harvest, and Family Service League.
Between November 30 and December 14, Teachers turned to its members and the greater community through social media, to vote on how its 2021 Season of Giving donations would be distributed among four outstanding community organizations. With an overwhelming level of support shown for each of the charities, a record number of votes were tallied and the following donations will be made:
St. Jude Children's Research Hospital: $30,000
Island Harvest: $10,000
Family Service League: $5,000
Make-A-Wish: $5,000
"At Teachers, building a strong community is an integral part of our mission, not only during the holidays, but throughout the year," said President and CEO, Brad Calhoun. "We understand that giving back to our communities is just as important to our members, and are excited with the support and response to our Season of Giving initiative."
The Season of Giving campaign is the culmination of a year full of meaningful community activities and initiatives spearheaded by Teachers and its employees. Looking ahead to 2022, Teachers remains committed to its community stewardship by focusing initiatives in areas such as education, human services, economic development, and research.
For more information on Teachers community initiatives, please visit teachersfcu.org/about/community.
ABOUT TEACHERS FEDERAL CREDIT UNION
Teachers Federal Credit Union (Teachers) is one of the country's largest credit unions with $8.8 billion in assets and more than 375,000 members across all 50 states. Founded on Long Island in 1952, Teachers is a full-service, not-for-profit financial institution that provides members with 32 full-service branches throughout Long Island, Queens and Manhattan, as well as access to services at more than 5,000 shared service centers located across the country. Over the years and through various partnerships, Teachers has been proud of its role as a key supporter of the communities it serves. Teachers offers a range of member-focused products with competitive rates and low fees that started as a smart solution for teachers - now smart for all. For more information visit www.teachersfcu.org.
ABOUT MAKE-A-WISH:
Make-A-Wish creates life-changing wishes for children with critical illnesses. Founded in 1980, Make-A-Wish is the world's leading children's wish-granting organization, having granted more than 500,000 wishes in nearly 50 countries worldwide. Together with generous donors, supporters, staff and more than 40,000 volunteers around the globe, Make-A-Wish delivers hope and joy to children and their families when they need it most. Make-A-Wish aims to bring the power of wishing to every child with a critical illness because wish experiences can help improve emotional and physical health.
ABOUT ST. JUDE CHILDREN'S RESEARCH HOSPITAL:
St. Jude Children's Research Hospital is leading the way the world understands, treats and defeats childhood cancer and other life-threatening diseases. Its purpose is clear: Finding cures. Saving children. ® It is the only National Cancer Institute-designated Comprehensive Cancer Center devoted solely to children. Treatments invented at St. Jude have helped push the overall childhood cancer survival rate from 20 percent to more than 80 percent since the hospital opened more than 50 years ago. St. Jude won't stop until no child dies from cancer. St. Jude freely shares the discoveries it makes, and every child saved at St. Jude means doctors and scientists worldwide can use that knowledge to save thousands more children. Families never receive a bill from St. Jude for treatment, travel, housing or food – because all a family should worry about is helping their child live.
ABOUT ISLAND HARVEST FOOD BANK:
Island Harvest Food Bank is a leading hunger-relief organization that provides food and other resources to people in need. Always treating those it helps with dignity and respect, its goal is to end hunger and reduce food waste on Long Island through efficient food collection and distribution; enhanced hunger-awareness and nutrition-education programs; job training; and direct services targeted at children, senior citizens, veterans, and others at risk of food insecurity. As a result of Island Harvest Food Bank's dynamic business model, more than 94 percent of expended resources go directly to programs and services that support Long Islanders facing hunger. Island Harvest Food Bank is a lead agency in the region's emergency response preparedness for food and product distribution and is a member of Feeding America®, the nation's leading domestic hunger-relief organization.
ABOUT FAMILY SERVICE LEAGUE:
Family Service League (FSL) helps individuals, children, and families to mobilize their strengths and improve the quality of their lives at home, in the workplace, and in the community. Originally founded in Huntington in 1926 as a social service agency, FSL has grown substantially since then to provide the support and security more than 50,000 Long Islanders rely on every day. From seniors seeking services,  companionship and purpose and homeless individuals and families seeking shelter and support to those suffering from addiction and mental illness and families working hard to stay afloat, FSL will continue to help our neighbors when they need it most.