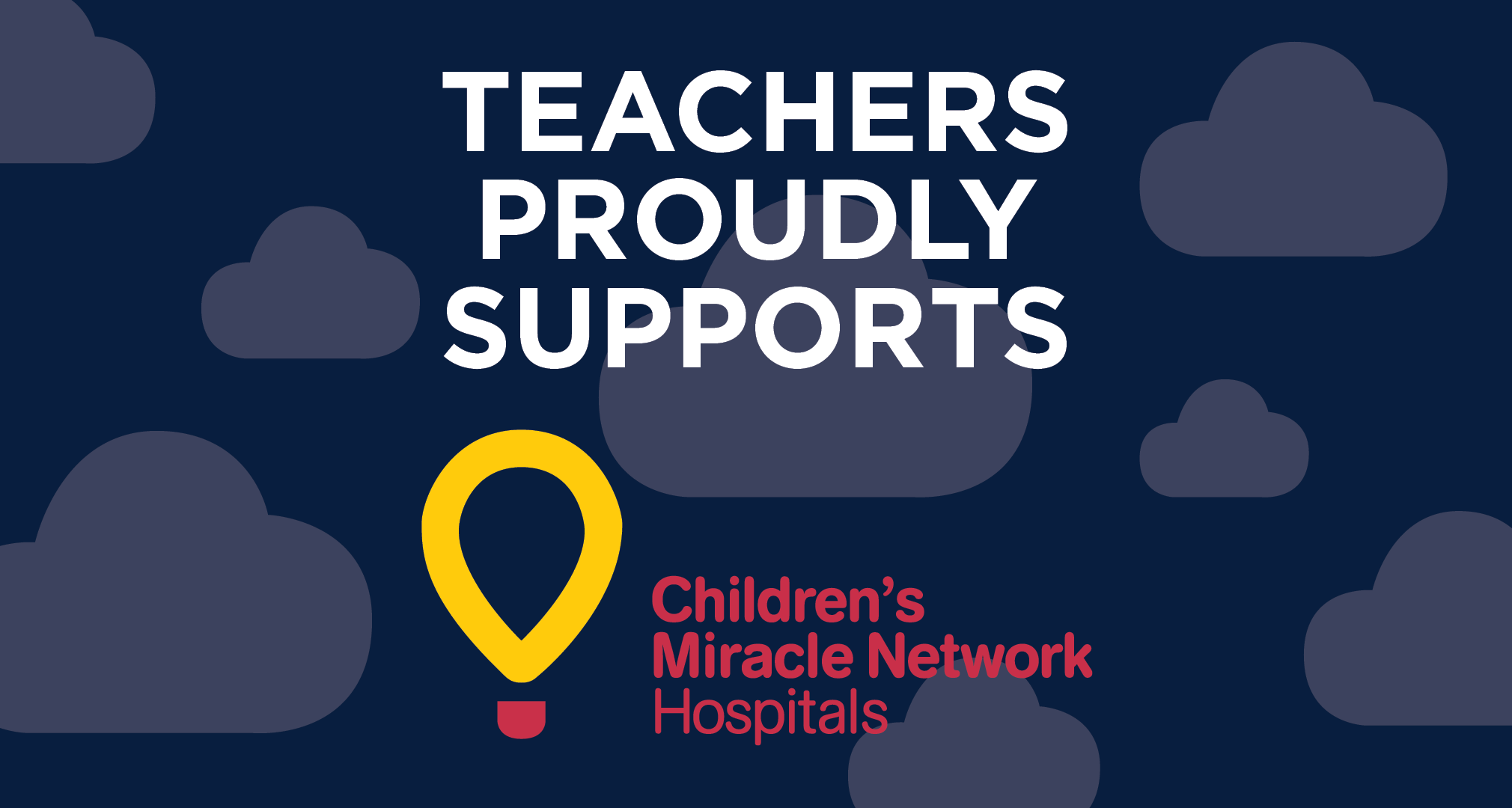 The month of March is about making miracles happen. For as little as $1.00,  you can help change the future of a child. Join our fundraising efforts to support  Children's Miracle Network Hospitals® (CMNH), a not-for-profit organization that raises funds for 170 member hospitals and provides 32 million treatments each year to children across the United States.
From March 1 through March 31, Teachers members can donate to CMNH by purchasing a Miracle Balloon at any Teachers branch or by calling and speaking to a representative at 1-800-341-4333.  
To further show our support for this life-changing organization, Teachers is once again matching up to $10,000 of the contributions raised!  Last year, our final donation to CMNH was over $33,000, so let's work together to collect even more!
Donations stay local to fund critical treatments and healthcare services, and 100% of donations to CMNH go to the member hospitals. There are 9 Children's Miracle Network Hospitals in New York State, including Cohen Children's Medical Center located in Queens, which is where donations from this drive will go.
About Teachers Federal Credit Union:
Teachers Federal Credit Union (Teachers) is one of the country's largest credit unions with $8.8 billion in assets and more than 380,000 members across all 50 states. Founded on Long Island in 1952, Teachers is a full-service, not-for-profit financial institution that provides members with 32 full-service branches throughout Long Island, Queens and Manhattan, as well as access to services at more than 5,000 shared service centers located across the country. Over the years and through various partnerships, Teachers has been proud of its role as a key supporter of the communities it serves. Teachers offers a range of member-focused products with competitive rates and low fees that started as a smart solution for teachers - now smart for all. For more information visit www.teachersfcu.org.
About Children's Miracle Network Hospital:
More than 10 million kids enter a children's hospital across North America every year. To provide the best care for kids, children's hospitals rely on donations and community support, as Medicaid and insurance programs do not fully cover the cost of care. Since 1983, Children's Miracle Network Hospitals has helped fill those funding gaps by raising more than $7 billion, most of it $1 at a time through Miracle Balloon icon campaigns. CMNH's various fundraising partners and programs support the nonprofit's mission to save and improve the lives of as many children as possible.