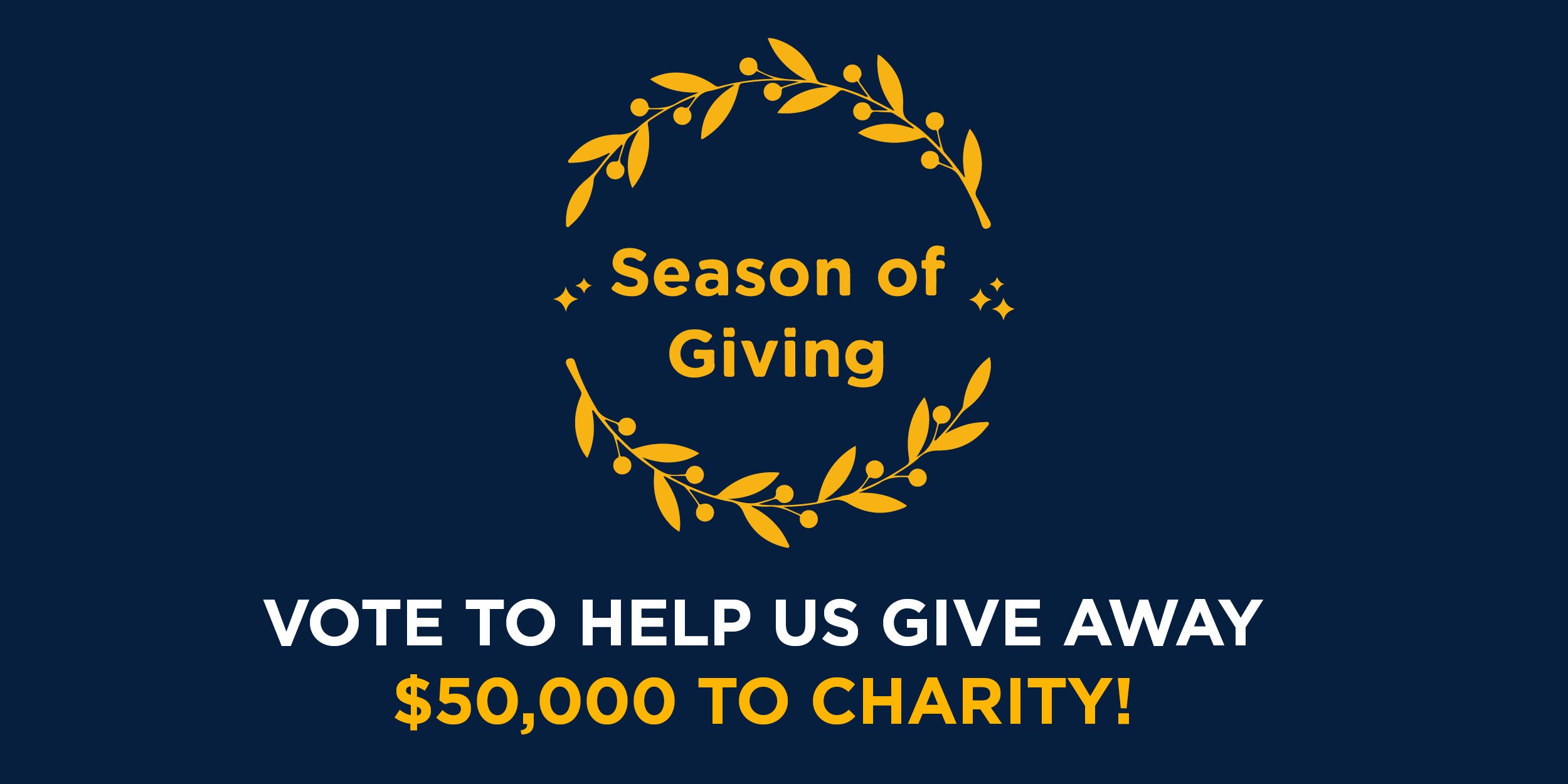 Teachers Federal Credit Union Kicks Off Annual Season of Giving Campaign Benefiting Nonprofit Organizations
Teachers Federal Credit Union, one of the largest credit unions in the United States with $9.2 billion assets and more than 420,000 members, is celebrating Giving Tuesday with the launch of its annual Season of Giving campaign and donating $50,000 to charity. 
Teachers is partnering with three outstanding nonprofit organizations and giving its members, as well as the greater community, the chance to vote on the distribution of funds between Big Brothers Big Sisters of America, Children's Miracle Network Hospitals, and Wounded Warrior Project:
First place - $25,000
Second place - $15,000
Third place - $10,000 
Voting will take place between November 29 and December 4, 2022, online at www.teachersfcu.org/season-of-giving and is open to anyone in the community who would like to participate. The results will be announced December 15, 2022 on the Teachers FCU website and social channels.
Season of Giving is just one of the ways Teachers gives back to the communities it serves throughout the year. With one of its guiding principles focused on being a good community partner, Teachers shares its time, energy, and resources to support causes that promote education, human services, economic development, and research. Teachers has helped countless communities through its various partnerships and is passionate about inspiring future generations to do good.
ABOUT TEACHERS FEDERAL CREDIT UNION:
Teachers Federal Credit Union (Teachers) is one of the country's largest credit unions with $9.2 billion in assets and more than 420,000 members across all 50 states. Founded on Long Island in 1952, Teachers is a full-service, not-for-profit financial institution that provides members with 32 full-service branches throughout Long Island, Queens, and Manhattan, as well as access to services at more than 5,000 shared service centers located across the country. Over the years and through various partnerships, Teachers has been proud of its role as a key supporter of the communities it serves. Teachers offers a range of member-focused products with competitive rates and low fees that started as a smart solution for teachers - now smart for all. For more information, visit www.teachersfcu.org. 
ABOUT BIG BROTHERS BIG SISTERS OF AMERICA:
Founded in 1904, Big Brothers Big Sisters of America is the largest and most experienced youth mentoring organization in the United States. The mission of Big Brothers Big Sisters of America is to create and support one-to-one mentoring relationships that ignite the power and promise of youth. Big Brothers Big Sisters' evidence-based approach is designed to create positive youth outcomes, including educational success, avoidance of risky behaviors, higher aspirations, greater confidence, and improved relationships. Big Brothers Big Sisters has over 230 local agencies serving more than 5,000 communities across all 50 states. For more information, visit: www.bigbrothersbigsisters.org 
ABOUT CHILDREN'S MIRACLE NETWORK HOSPITALS: 
More than 10 million kids enter a Children's Miracle Network Hospital across the United States and Canada each year. To provide the best care for kids, children's hospitals rely on donations and community support, as Medicaid and insurance programs do not fully cover the cost of care. Since 1983, Children's Miracle Network Hospitals has helped fill those funding gaps by raising more than $8 billion. For more information, visit: https://childrensmiraclenetworkhospitals.org/ 
ABOUT WOUNDED WARRIOR PROJECT:
Wounded Warrior Project® (WWP) began in 2003 as a small, grassroots effort providing simple care and comfort items to the hospital bedsides of the first wounded service members returning home from the conflicts in Iraq and Afghanistan. As their post-service needs evolved, so have WWP programs and services. Today, through our direct programs in mental health, career counseling, and long-term rehabilitative care, along with our advocacy efforts, we improve the lives of millions of warriors and their families. For more information, visit: https://www.woundedwarriorproject.org/