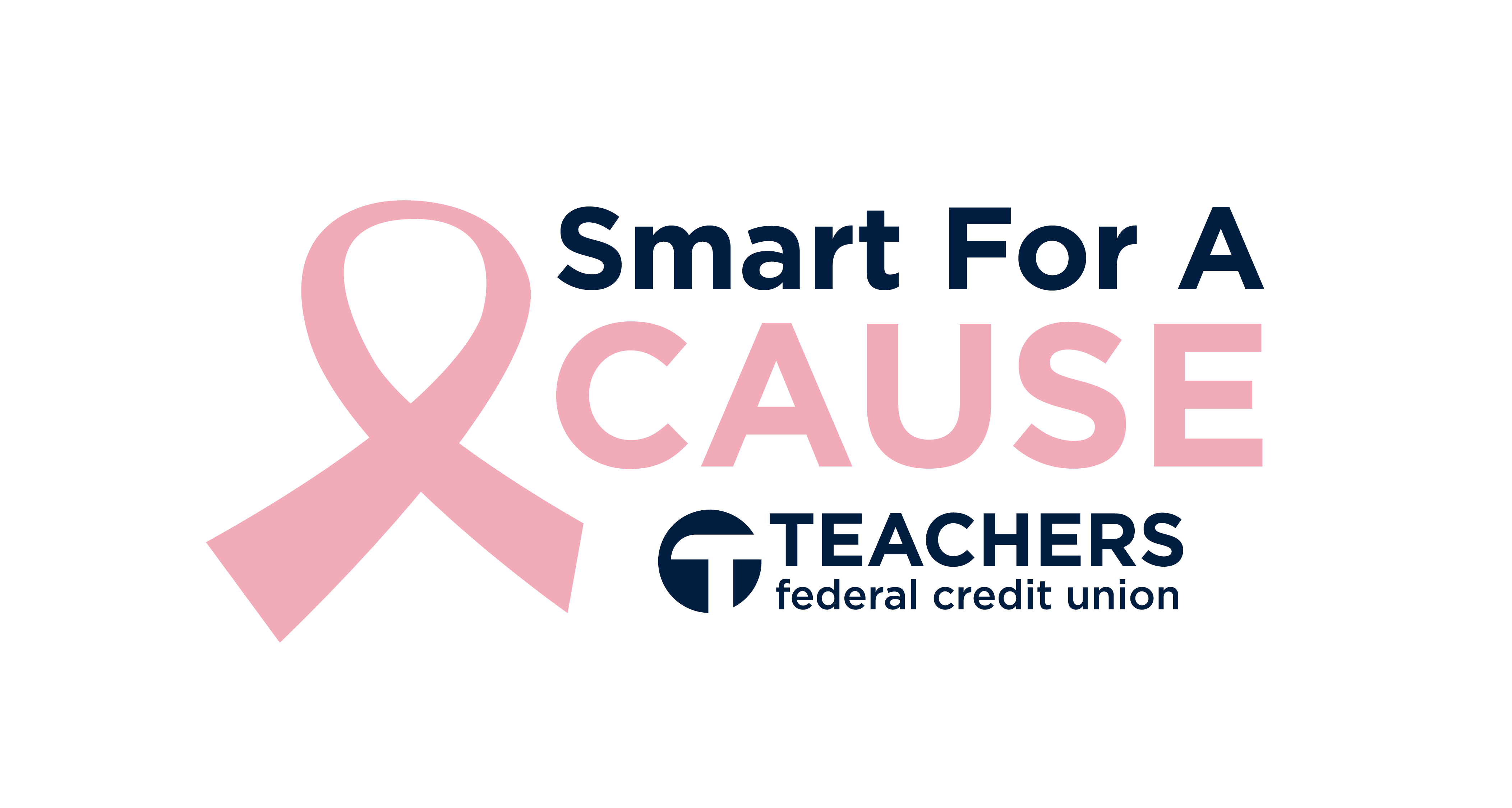 Teachers Adds Support as a Silver Sponsor of the Eastern Long Island and Tampa Walks on 30th Anniversary of Making Strides
HAUPPAUGE, N.Y. (August 24, 2023) – Teachers Federal Credit Union, one of the largest credit unions in the United States with $9.7 billion in assets and more than 460,000 members, is proud to return for its second year as the Presenting Sponsor of American Cancer Society's Making Strides of Long Island. With a corporate pledge of $50,000, the credit union is kicking off an organizational-wide fundraising effort to help the American Cancer Society support breast cancer survivors, thrivers, and caregivers nationwide.
"Teachers Federal Credit Union is proud to play a meaningful role as Presenting Sponsor of Making Strides of Long Island, supporting the nation's largest and most impactful breast cancer movement," said Brad Calhoun, President and CEO of Teachers Federal Credit Union. "We are excited to build on what we accomplished in 2022 and make even further strides in 2023."
The 2023 Making Strides of Long Island event will be held at Jones Beach State Park on October 15, 2023. To further demonstrate its commitment to the cause, Teachers is also the Silver Sponsor of the American Cancer Society flagship events Making Strides of Eastern Long Island on September 30 and Making Strides of Tampa on October 28. To join Teachers at a Making Strides event or to make a donation, visit the Teachers Making Strides event page.
"We are thrilled to have Teachers Federal Credit Union back as the Presenting Sponsor of Making Strides of Long Island, the number one Making Strides event in the country," said Katie Goepfrich-Schafer, Executive Director of Long Island Market, American Cancer Society. "2022 was the strongest year yet for Making Strides, and with the support from Teachers, we know we can do even more this year."
Making Strides Against Breast Cancer has united communities in the fight against this deadly disease and for 30 years has funded breakthrough research, 24/7 support for breast cancer patients and their families, and access to lifesaving screenings. With the support of the community and organizations like Teachers, 65,000 participants joined Making Strides of Long Island to raise more than $2 million toward breast cancer research. In 2022, Teachers collectively raised $110,000 and was the top fundraising organization for the event.
ABOUT TEACHERS FEDERAL CREDIT UNION:
Teachers Federal Credit Union (Teachers) is one of the country's largest credit unions, with more than $9.7 billion in assets and more than 460,000 members across all 50 states. Founded in New York in 1952, Teachers is a full-service, not-for-profit financial institution with an open charter offering membership to anyone in the U.S. through its 33 full-service branches and best-in-class digital solutions. Teachers is a key supporter of the communities it serves and is proud to offer a range of member-focused products with competitive rates and low fees. What started as a smart solution for teachers is now smart for all. For more information, visit www.teachersfcu.org.
ABOUT THE AMERICAN CANCER SOCIETY
The American Cancer Society is a nationwide, community-based voluntary health organization dedicated to eliminating cancer as a major health problem. We invest in lifesaving research, provide 24/7 information and support, and work to ensure that individuals in every community have access to cancer prevention, detection, and treatment. For more information, visit cancer.org.