Commack Branch Renovation
Teachers is excited to announce that the Teachers Federal Credit Union Commack branch, located at 10 Vanderbilt Parkway Commack, NY 11725, will soon undergo renovations. Renovations will begin Monday, August 28, 2023, and will be completed in 10-12 weeks. During this time, we will maintain continuous operations and banking services.
What You Need To Know About Commack Branch Services
The lobby of the Commack branch will be closed for renovation beginning Monday, August 28, for 10-12 weeks. You will have access to all the same branch services during the renovation. To further accommodate your banking needs, Teachers will provide the following services in Commack:
Both the walk-up and drive-up ATMs will remain open.
A mobile branch will be located in the shopping center parking lot of the Commack branch for walk-ins and appointment banking. 
The mobile branch will offer all the same banking services, including teller transactions. However, all cash transactions will be limited to the ATMs only.
To further accommodate your banking needs, we encourage you to visit one of the following Teachers branches:
Hauppauge: located at 102 Motor Parkway, Hauppauge, NY 11788. Effective September 2, 2023, this branch will temporarily extend its hours of operation to include Saturday, 9:00 a.m. - 2:00 p.m.
East Northport: located at 556 Larkfield Road, East Northport, NY 11731
Central Islip: located at 118 Wheeler Road, Central Islip, NY 11722
As part of our transformation, we are excited to share that the renovation of the Commack branch will bring members an elevated banking experience that will include:
Private offices for consultations with our financial experts.
Digital self-service stations for easy access to online banking.
Teller pods for quick and easy transactions.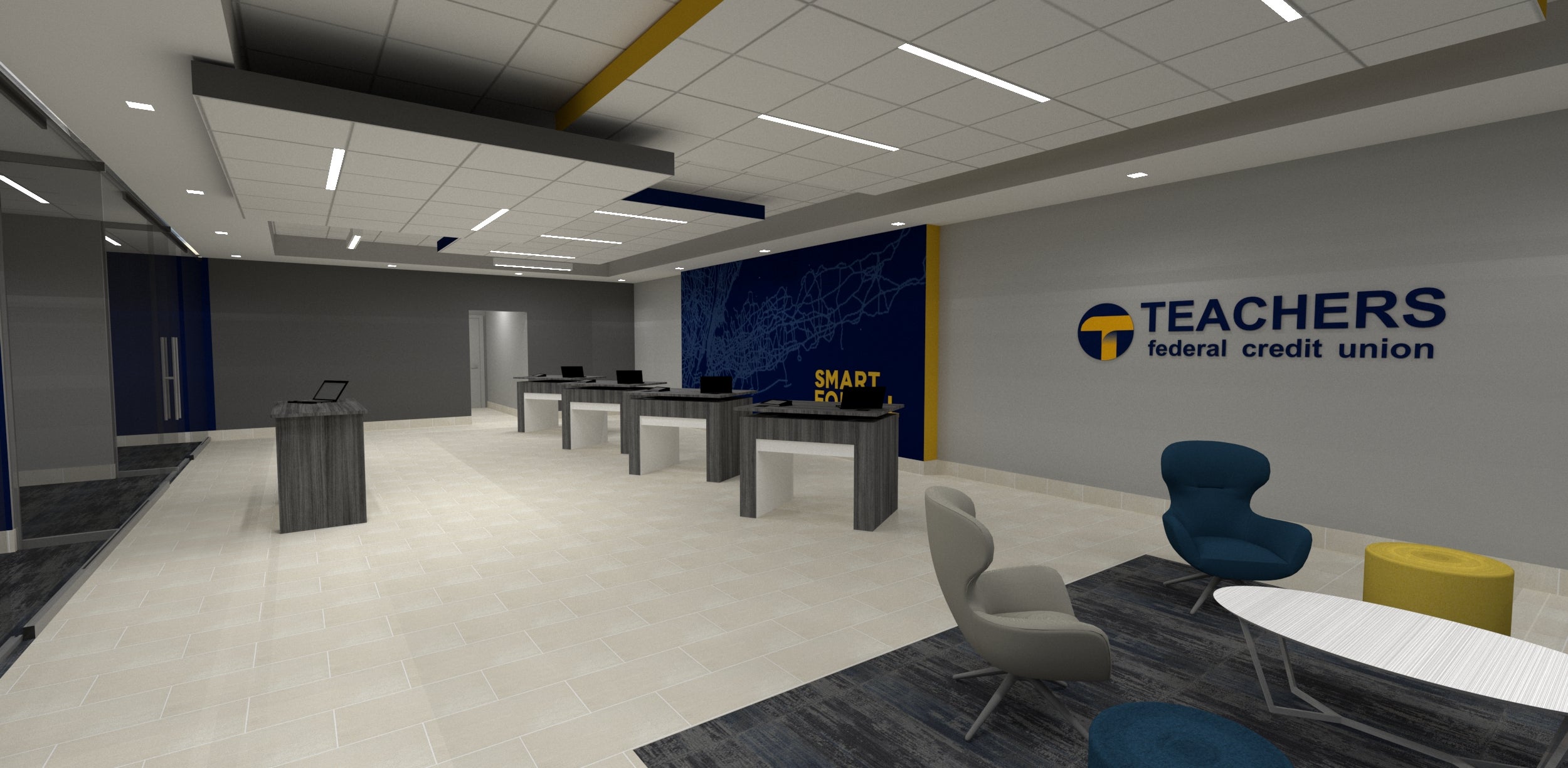 We value your membership and thank you for the opportunity to guide you on your financial journey.
Resources