4 Steps to Reach Your Savings Goals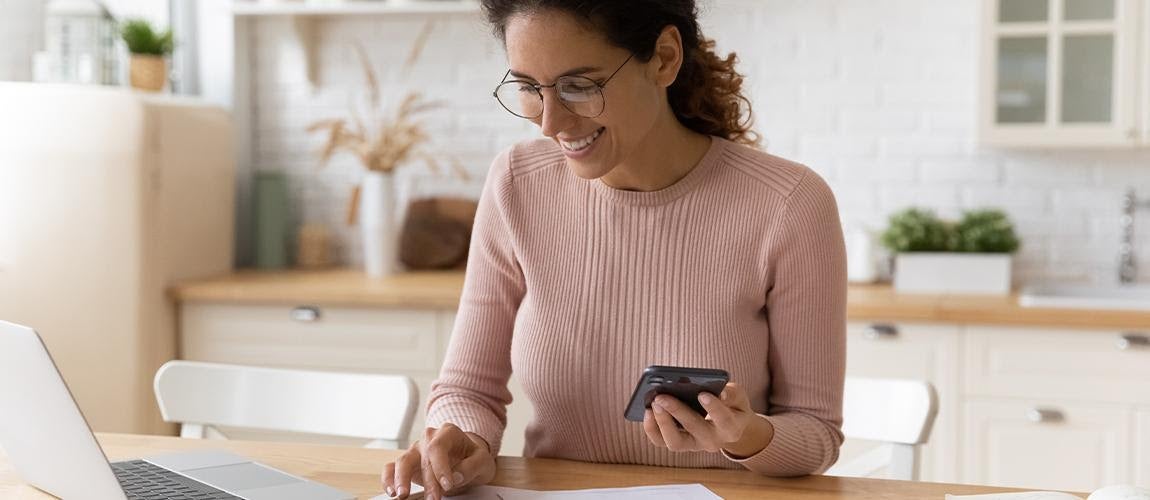 From buying a car to paying off debt, setting goals to save money can lead to a more secure and healthy financial future. Having a secure fund in a savings account can also give you peace of mind knowing that you'll be protected in the event of a financial emergency.
While you may have a few different goals in mind, it's important to focus on creating a plan to achieve each one. Luckily, Teachers is here to help you reach your savings goals with just a few simple steps!
1. Define and Set Your Savings Goals
The first step towards reaching your savings goals is to define what you're hoping to achieve and why. This includes specifying dollar amounts, even if it's just an estimate of what you will need.
Here are some possible examples:
I'll save $3,000 for an emergency fund to protect my financial wellbeing
I'll save $1,000 for a cruise with my family
I'll save $10,000 for a down payment on a house to invest in my future
By defining how much you'll be saving and why, you're increasing the odds of sticking with them when the going gets tough. Try writing them down on sticky notes and leaving them on the fridge to serve as a reminder to yourself of the entire reason for saving in the first place!
2. Set a Deadline
The next step towards reaching your savings goal is to set a deadline. Often, attributing a timeline to a goal can increase your odds of following through and will give you something concrete to work towards reaching.
In addition, by setting a specific deadline, you can get a better idea of how much you'll need to save each month in order to reach your goal. Using the examples above, we could determine the following:
I'll save $3,000 for an emergency fund in 1 year. To achieve this, I'll save $250 per month.
I'll save $1,000 for a cruise with my family in 5 months. To achieve this, I'll save $200 per month.
I'll save $10,000 for a down payment on a house in 2 years. To achieve this, I'll save $416 per month.
By setting a deadline for your savings objective, you're increasing the odds of reaching it by setting a plan for how much you'll need to save on a monthly basis.
3. Set up a New Account
The next step in creating your goal savings plan is to set up a savings account. You know how much you want to save, you know how long you have to do it, you know how much you'll need to set aside each month, so now it's time to figure out where you'll be depositing the money.
A good idea might be to create an entirely new account to save for your goal. That way, you'll know that this account is for a specific purpose, and it will be less tempting to spend the funds on another purpose. There are several different account types to consider when saving, and which one to use will often depend on your savings goals and timeline. Here are a few options to consider:
Personal Savings Account
A personal savings account is a commonly used option for savers because of its low account minimums, withdrawal flexibility, and direct deposit features. In addition, if you open a savings account at Teachers, your money is federally insured and backed by the National Credit Union Share Insurance Fund (NCUSIF) for up to $250,000. With account minimums starting at $1 and savers becoming eligible to earn interest on their account when it reaches $50, a personal savings account may be an excellent option for your savings goals.
Certificate of Deposit
A certificate of deposit (CD) is another potential option for saving with even more added benefits. CDs allow you to deposit a sum of money, typically around a $1,000 minimum, in exchange for an agreed-upon interest rate for an agreed-upon time. Rates are generally higher than personal savings accounts, which means you'll earn more interest. However, you can face early withdrawal penalties if you remove the money before the term is up. When you open a CD account at Teachers, terms are flexible, ranging from 90 days to 60 months. CDs may be best for savings goals where you know you won't need that money until a set time in the future.
Money Market Account
Money Market accounts, like those offered at Teachers, offer low-risk savings with high interest and instant access to your funds. Unlike CDs, money market accounts have no term limits, allowing you to withdraw your funds at any time. However, they typically require a higher minimum balance, with penalty charges when the account drops below a specified amount. Like a savings account, money market accounts have direct deposit functionality, but offer check-writing abilities, which you'd typically only receive from a checking account.
Youth Savings
If you're saving on behalf of your child's future, setting up a Youth Savings account is a great option. At Teachers, we offer all of the advantages of a personal savings account, with the bonus of a higher interest rate on a portion of the account balance. In addition, youth savings accounts can be a great way to teach your kids the power of saving early and the effects of compound interest. In addition, when your child turns 21, the account automatically transitions to a standard savings account.
Investment Accounts
For longer-term savings goals, it may be worthwhile to set up an investment account, allowing you to take additional risk in return for greater rewards. There are many types of investment accounts to consider, from taxable brokerage accounts to tax-advantaged retirement accounts, so be sure to do your research ahead of time and choose the investment account that matches your savings goals. At Teachers, we offer two types of IRAs—Traditional and Roth—and can help you decide which type is best to help finance your golden years. 
In the end, deciding which account to use will come down to your unique savings goal, timeline, and flexibility needs. To get started, get in touch with Teachers Trust & Financial Services for recommendations based on your individual investment needs.
4. Keep Track of Progress
Once you've set up your account, it's time to track your progress. Many people benefit from a visual tracker to help see their progress and stay motivated. It can be as simple as drawing an achievement bar that you shade in as you get closer to your goal. Additionally, savings tracker apps can help you track your progress from your smartphone or laptop.
When you enroll in Online Banking with Teachers, our Money Management tool includes a place for you to set goals and track your progress. It even links with your accounts, making it easy to know how much further you have to go!
No matter how you decide to track your goal, make sure that it's easily accessible and where you will see it often. This can help keep it top of mind and ensure you stay focused.
We're Here to Help
With so many proven benefits, saving money is one of the best financial habits you can have. These are just a few of the many steps you can take to reach your savings goals and add to your financial well-being. In the end, focus on designing a savings plan that plays to your strengths while matching the goals you've set out to accomplish. Get in touch with financial expert when you're ready to get started!