How to Go Paperless in 2021
Image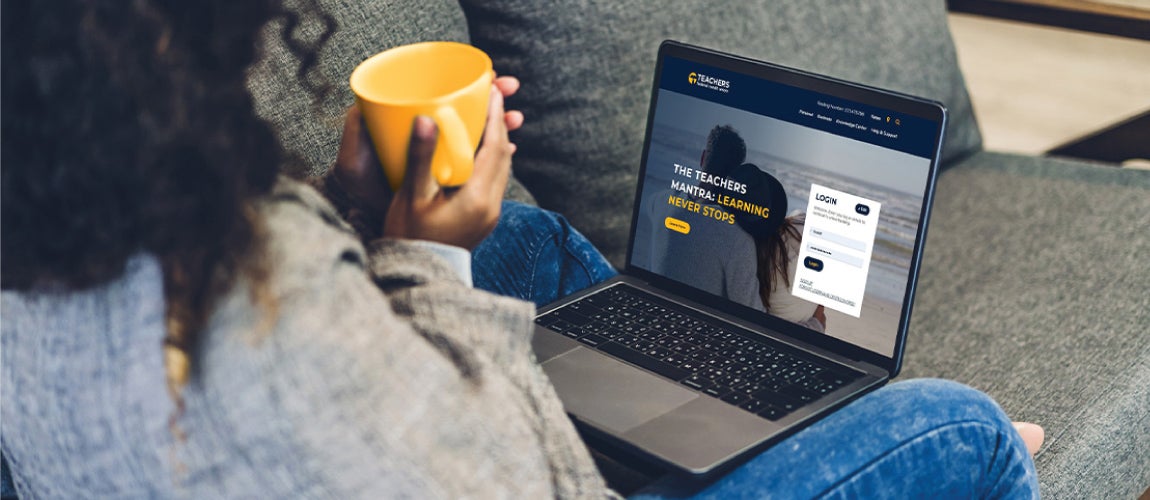 It's a new year and that means it's time to set (and exceed) those goals and resolutions. 
At Teachers, we believe that each new year provides an opportunity for new beginnings. And if you've been considering ways to declutter, one of the best places to start is your financial statements. 
We see going paperless as a step toward achieving financial health and happiness. Now, let's dive in and cover why you should go paperless in the first place and how to do it most effectively.
Reasons for Going Paperless
Decreases Clutter & Increases Organization
One of the most obvious reasons to go paperless is that you'll no longer have your financial statements lying around, stuffed in a folder, or inconveniently crammed in your safe. 
Chances are, once you open up that statement, it's the first and last time you look at it. On the off chance that you do need that statement again, it will likely be tough to find (unless you have a great organizational system).
So, making the promise to go paperless in the new year will ultimately reduce the clutter in your house and mailbox and give you more time for other resolutions in 2021. With fewer documents to shred and less papers taking up space in your home and head, you can focus on the bigger, brighter, dreams you've identified.

Makes It Easier to Find Information
As anyone with a computer or technological device knows, it's easier to keep things organized digitally. 
Going paperless means that your statements will all be managed neatly on your online banking profile for you. If you're looking for, say, a purchase you made in November, you can simply find the statement in the online platform with its corresponding month and year. 
Thankfully, many banks and credit unions keep at least a year of statements available online, so it's easy to access them when needed. At Teachers, to help keep you on track and organized, we keep your eStatements on your online banking profile for 24 months.

Helps You Set (and Meet) Goals
In addition to clearing out the clutter, going paperless can make it easier for you to stay on track with your budget and spending habits. 
Not only can you view statements online, but it's also easier to see and search through recent activity, giving you better insight into your finances. Curious about how often you go to the grocery store or spend your extra cash on one-too-many trips to your favorite coffee shop? Going digital will help you see the big picture more clearly.
At Teachers, you can use our online banking services to see detailed charts on spending, so you can stay on track for meeting your goals. This will also help you to recognize where you excel financially and where there's room for improvement. You can also easily pay your bills online and set up payment reminders, and even get your digital wallet organized (we'll guide you through how to do that here) so you no longer have to cart around all your extra credit and debit cards. We know how valuable convenient banking is for our customers, so we made it our goal to craft the best-in-class online and mobile banking, anywhere at any time. 
The financial world is your oyster. And the best news is, it's all at your tech-savvy fingertips—no paper necessary.

How You Can Go Paperless
There are plenty of things that add clutter to our daily lives and your banking doesn't need to be one of them. We're certain that you can reach your financial goals faster, by ridding yourself of unnecessary items. 
While it may feel a little overwhelming at first, in setting up an online account, you'll be well on your way to a productive 2021.

Setting Up an Online Account
As a member, setting up your online banking account is easy. All you'll need to do is go to our home page. From there, you'll select the "Personal" dropdown menu followed by Online Banking.
This will take you to a straightforward application form where you'll enter information like your date of birth, member number, contact information, and create a login. After that, you'll be signed up and can access the online banking platform at any time.

Enrolling in Paperless Statements
Once you've opened up an online banking account, you can select the "paperless" option to receive eStatements instead of paper statements. Simply log into the online banking platform, place your mouse over the "E-Services" menu, select "E-Statements," and select "I prefer E-Statements."
By enrolling in e-statements, you'll receive your statements sooner and you'll be able to view and print your statements at any time. As a bonus, you can also sign up for E-Notices if you want up-to-date information about checks clearing, bill payments, debit card transactions, and so on.  

A Paperless Future
Certain elements of the day-to-day routine are hard to stray from. Luckily, once you pull off the paper statement bandaid, going paperless is one of the simpler—and more environmentally-friendly—things in life.
View your vow to a paperless new year as a kickstart to smarter living. Get rid of that extra clutter. Take action to become organized. And greet your financial goals with enthusiasm and passion.
Whether it's a goal of going paperless, getting that car loan, or starting your dream business, at Teachers—the learning never stops. We're here to help you make smarter decisions so you can stay on track with your finances and your goals.