Commercial Real Estate Loans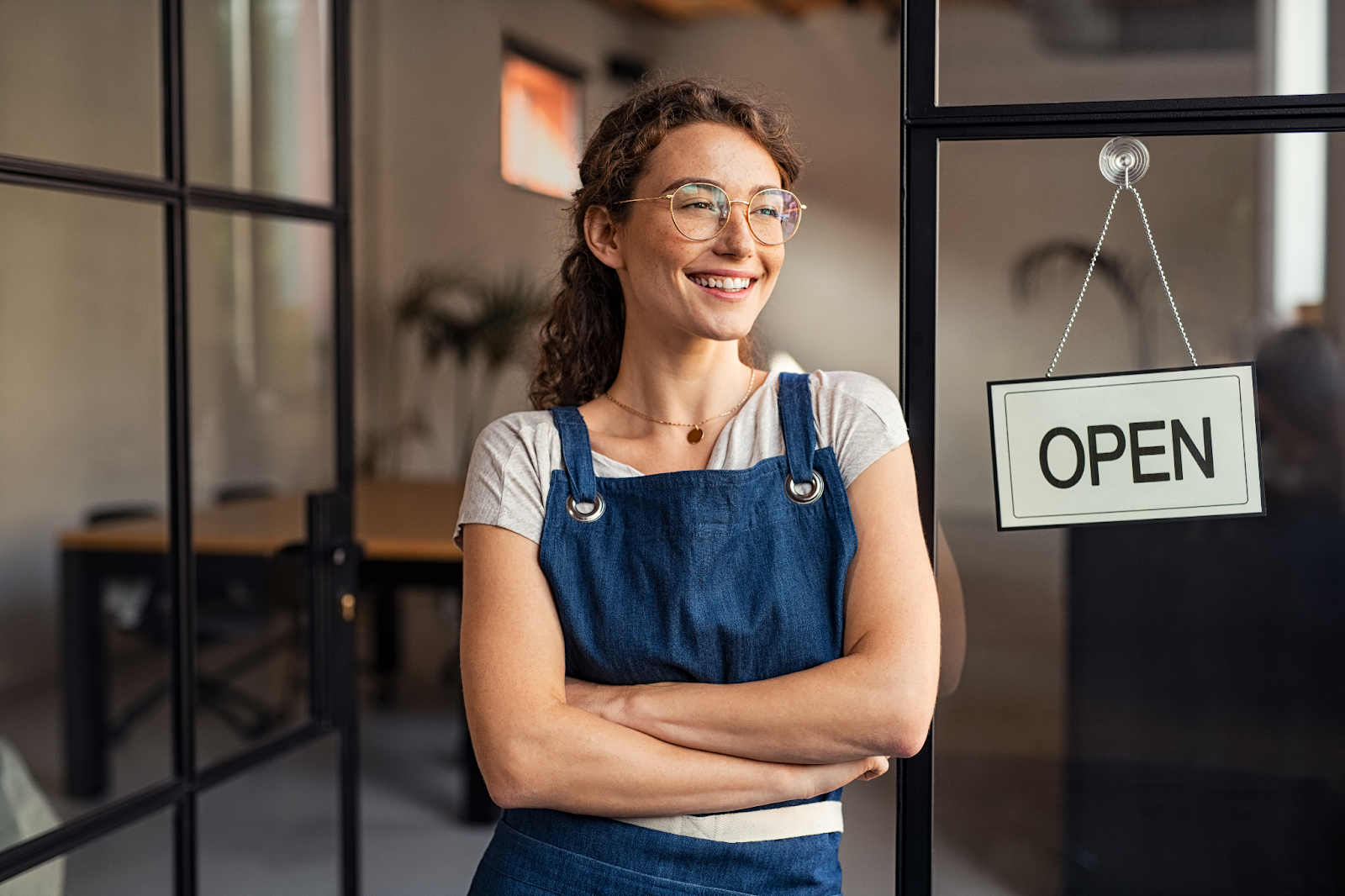 Interested in acquiring real estate for your business? The process of applying for a commercial real estate loan may feel like a daunting task, but it doesn't have to be. One of the best ways to jumpstart the process is by having a proper understanding of loans for commercial properties and how they work—and we're here to be your partner, helping you through the process.

How Commercial Mortgages Work
A commercial real estate mortgage is a loan secured by commercial property, such as multi-family buildings, office buildings, industrial buildings, retail centers, mixed-use, shopping centers, and commercial condominium/co-ops.
If you're a business owner and are ready to make the switch from leasing to owning your own property, a commercial mortgage can help by funding your commercial real estate purchase, as well as acquisition costs, renovations, and operational expenses so long as you occupy at least a portion of the associated property.
If you have an existing commercial mortgage, refinancing to a lower interest rate with flexible terms may be a smart move to make. This may result in significant cost savings over the lifetime of your commercial loan. 

Traditional Commercial Mortgage
Most commercial mortgages are between business owners and a financial institution. The terms and rate of the loan vary depending on the applicant's qualifications and products offered. Here are some basic details about commercial real estate loans:
They can be ideal for retail or service businesses that have been operating for at least two years or operating entities that own commercial real estate. Financial institutions typically want to see positive financial health and may be less inclined to approve a commercial mortgage for a new business.
 
It's important for applicants to have excellent credit since a stronger credit score can improve a person's chances of being approved for a loan. Generally, a credit score of 720 or higher is excellent, while 690 to 719 is considered good.
 
Commercial loan-to-value ratios are generally 65% to 75%. A loan-to-value ratio compares the size of the mortgage to the value of the real estate. For building purchases, lenders typically require a down-payment of 25% to 35% of the property's value. 
 
Commercial real estate loan terms range between 5 and 15 years, indicating how long you have to repay the loan. A Teachers Federal Credit Union Commercial Mortgage comes with flexible terms of 5, 10, or 15 year balloon financing options, with up to 30 year loan amortization.
 
The amortization schedule shows the required regular payments on a mortgage over time and varies according to the business. It also includes payment toward the principal and interest. If the loan term is shorter than the amortization schedule, the business owner may be responsible for a "balloon payment," which is the mortgage's remaining balance at the end of the term. 
 
Teachers' interest rates can be fixed or variable. A fixed interest rate loan has the same interest rate for the entirety of the term, while a variable interest rate fluctuates over time in response to market changes. The initial interest rate for a loan may depend on market conditions and an individual's qualifications.
 
In some cases, you may seek a commercial mortgage outside of conventional channels. Common examples include the following:
Commercial hard money loans - These loans are typically one of the quickest and easiest to apply for. However, they have the shortest term, typically one to three years, and can come with significantly high interest rates. 
 
SBA 7(a) loans - These loans allow business owners to borrow up to $5 million through a lender affiliated with the Small Business Association (SBA). They offer long terms and competitive interest rates but can require a lengthy approval time and may be limited due to business and personal qualifications. 
 
SBA 504 loans - These loans are used to purchase real estate but are composed of two lenders. Half of the loan is financed by a financial institution, while the other half comes from a Certified Development Company (CDC). They have similar pros and cons to SBA 7(a) loans. 

How to Get a Commercial Loan
Consulting with a financial services representative at Teachers before applying can help educate you on the intrinsic details of obtaining a commercial mortgage. When you're ready to get started, here are the steps you should take:
Identify a property that best suits your business or investment needs. Ideally, the asset should match the business model outlined in your business plan and produce a positive cash flow.

Complete an application. At Teachers, we make it easy to apply online. 

Submit the required documentation. In order to determine if you qualify for the mortgage, the financial lender will need to assess your financial strength to determine the risks associated with approving your loan. You may be required to submit the following:

Business plan with projections may be required

Business and personal tax returns     

Tenant leases and rent roll (if applicable)

Details regarding collateral (the property)

Authorization to release personal credit

Business books, records, and financial reports

Mortgage and bank statements, both personal and for your business 

Real Estate schedule

Additional information
Wait for approval while the lender conducts underwriting to determine if you meet its qualifications.
Benefits of Owning vs. Leasing Space for Your Business
Though many business owners immediately prefer leasing business space, purchasing real estate can offer numerous benefits like equity, increased asset values, additional income, and more. 
Owning commercial real estate helps build equity. Instead of making monthly payments to a landlord, you are making payments to build equity in the property. After you pay off the mortgage, you own the property. 

Real estate appreciates over time, which increases your asset value. 

You can rent any unused space in the building for additional income. 

You can control the property, and as a business owner, you do not have to rely on the landlord to resolve issues.

You can benefit from tax breaks for interest, depreciation, and non-mortgage expenses. 
Commercial Mortgage Solutions Offered by Teachers Federal Credit Union
If you're looking to start the process of acquiring a commercial loan, Teachers is here to help. We offer commercial mortgages with flexible terms, and these loans can be used for the following:
To purchase a business property to own rather than rent. 

To build an addition/extension onto an existing business site. 

To use full or partial proceeds to fund further business investments, including acquiring additional business properties, equipment, or increasing personal and business working capital. 

To renovate a commercial property in a variety of other manners.
Terms of commercial mortgages offered by Teachers include fixed and adjustable commercial mortgages with a maximum loan of $5,000,000 and the following amortization schedule options:
5-year balloon – up to 30-year loan amortization

10-year balloon – up to 30-year loan amortization

15-year balloon – up to 30-year loan amortization
Purchasing real estate for your business can be a life-changing experience and we're here to help! Get in touch with a Teachers commercial mortgage professional to help answer any questions and provide information on all of your available options.