A Guide to Black Friday Shopping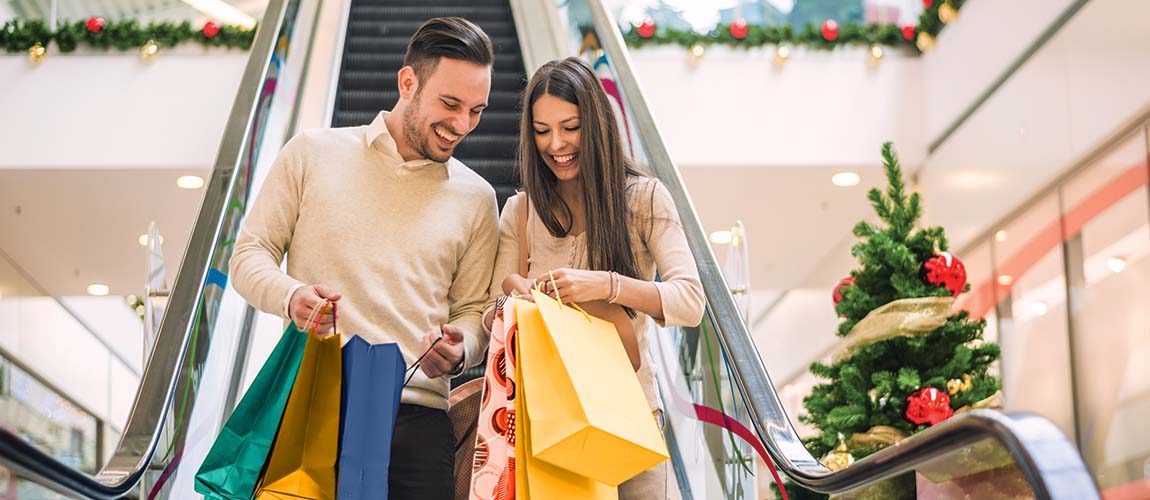 When it comes to Black Friday shopping you either love to hit the stores in person, or you prefer to shop from the comfort of your own home, online. Wherever you fall on this spectrum, it's worth taking a look at the sales Black Friday has to offer. 
Here's why: 
Black Friday (and Cyber Monday) is an excellent opportunity to take advantage of reduced prices and save money on purchases that you plan to make anyway. With so many sales starting early and happening online, you don't even have to leave your house or cut your Thanksgiving short to take advantage of these money-saving strategies.
5 Cost-Saving Strategies for Black Friday Shopping
Consider these tips to save money on all your holiday (and other) shopping this season. 
Create a Shopping List
When it comes to shopping for holiday gifts, planning well in advance is key. Planning ahead can save you stress and money throughout the entire holiday season because you won't have to struggle to find gifts last-minute or buy anything on impulse.
To start, make a shopping list of the items you want to purchase. This can include who you're shopping for and what you plan to buy for them. Expanding your list with a few ideas for each person can be beneficial as well because you'll be able to choose the item that has the best deal on Black Friday. Don't forget to allocate a specific dollar amount to each item or person so you can budget accordingly.
This is also a chance to plan out any additional big purchases that you may need before the end of the year - even if they aren't holiday gifts. Black Friday deals can be a great time to finally buy that one kitchen appliance, piece of workout equipment, or even service you've been needing.
Stick to Your List
Deals and the marketing surrounding them can be incredibly enticing, especially when you're already in the act of spending money. But this is why you made a list! When doing your holiday shopping, utilize that list so you can stay focused on the items you planned and budgeted for. A helpful tip is to set a rule that you can only shop for others during Black Friday weekend or that you can only shop for the things you want for yourself after you have already checked off everyone else on your list. 
Another tip? Consider walking away from the computer for an hour, or putting items on hold at the store and running another errand, and then revisiting your cart at a later time. By simply stepping away, you may have renewed your willpower or realized you didn't really want the item that much in the first place.
While it can be tough to resist anything that is 40-50% off, try your best to avoid the slippery slope that can lead to spending beyond your means. After all, right after holiday shopping comes budgeting for the new year! And setting goals for the year ahead will always be easier when you stay on budget with your holiday shopping during November and December.
Compare Deals Online
When Black Friday shopping, consider all your options before checking out—whether you're physically in-store or shopping online. Before the deals begin is a good time to research the products you plan on purchasing, read the product reviews, compare the product to versions from competitors, and see where the item is carried.
Different sites and stores will have different deals during cyber week and Black Friday, and being able to compare deals could help you save you as much as 10-20% on the purchase price.
Take Advantage Of Rewards Credit Cards & Discount Cards
Although not advertised as Black Friday deals, credit card offers and perks can save you money on your holiday shopping as well. Credit card companies such as Visa, American Express, and Mastercard all offer quarterly or monthly deals to their customers, like $20 off a purchase of $100 or more at a certain retailer, or 5% cash back on purchases made in specific spending categories. By logging into your account online or on the app, you can view what offers are available to you and what purchases give you more points per dollar. A Teachers' Cash Back Credit Card and Platinum Credit Card both offer a long list of benefits and rewards with no fees involved.  Keeping track of these offers and perks can mean earning money back, and when you're doing a lot of shopping, such as on Black Friday, this can really add up!
Shop Early
Gone are the days when you had to camp out overnight or wait in a long line to get the best deals before they sell out. Nowadays, Black Friday deals aren't limited to Black Friday. As a way to attract more customers, countless stores are starting their sales well before Thanksgiving. With your shopping list prepared in advance, you can be ready to shop as soon as the deals start, which can make the difference between getting what's on your list and not because it sold out. 
Another useful tip to stay on top of deals is to sign up for newsletters from various shopping sites—this way, if you check your email every day, you'll be one of the first people to know when a sale has begun!
Final Thoughts
It's important to keep in mind that smart Black Friday shopping begins with preparation. From comparing deals online to using rewards cards, following these tips can help you make the most of the season while ensuring you stay on budget.