Image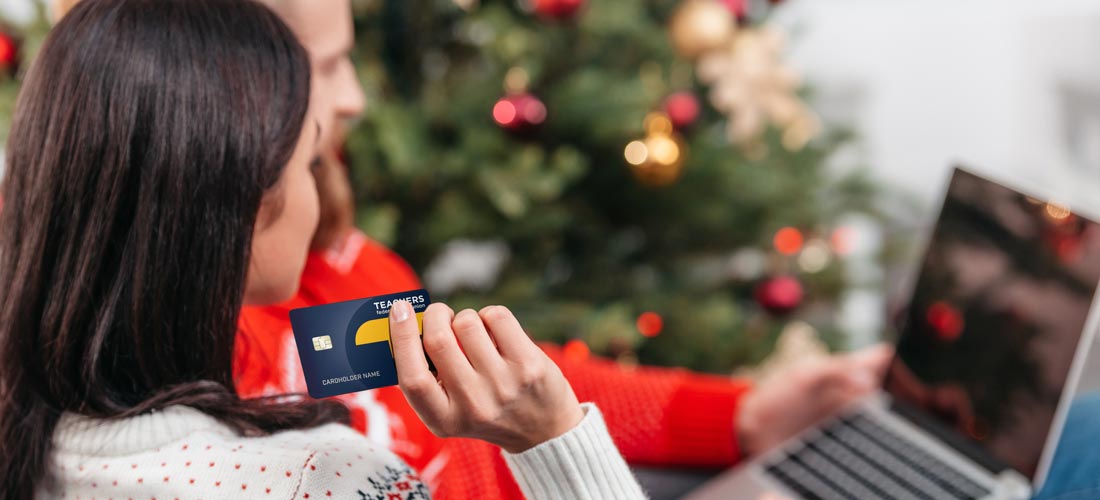 Holiday Budgeting Tips
The holiday season seems to start earlier every year, and can be a busy and stressful time for most. To help lessen the dreaded "holiday fatigue," one smart step is preparing a budget to avoid major surprise bills come the New Year. 
Average Holiday Trends
Holiday spending has averaged around $800 or more since 2010, with that figure steadily increasing each year.[1] The average American spent over $600 in 2019 on holiday gifts alone, and overall holiday-related expenses exceeded the $1,000 mark.[2]
Studies show that people are willing to spend the most on gifts, followed by greeting cards and decorations.[3] Talk about being festive.
Why Budgeting Early Is a Good Idea
Having a spending plan is smart at all points of the year, but especially when finances may be tighter than normal. Considering the average person is spending a minimum of $1,000 on holiday expenses, which is similar to an extra mortgage payment or multiple car payments, it's important to be prepared. 
 
Many experts suggest beginning to save for the holidays a full calendar year ahead, earmarking $20 a week. Using this technique, you'll have more than $1,000 by the end of the year for celebrations. 
How We Can Help
We get it — putting money aside can be a struggle, particularly in a unique and challenging year. That's why we created the Teachers' Holiday Club. It's a savings account specifically designed to ease the expense of holiday spending. You can add funds at any point throughout the year so that you're slowly accumulating and saving money, or you can even set up automatic deposits from your paycheck to go directly into the account.
Teachers also offers a Holiday Loan, at a low rate of 5.00%* APR. With up to 24 months to repay, qualified applicants can borrow between $250 and $5,000, which can really come in handy during holiday prep. 
Start With a Budget
Before you start shopping for any gifts, create a budget first. If you have saved all year and put money into a Holiday Club account, it's easy to figure out how much you have to spend. Begin by listing out your expected expenses -- be sure to estimate on the high-end, to be safe.
Think Ahead So You Can Shop Sales
Although it can be easy to procrastinate, you'll be able to save more money if you plan ahead. Ideally, you'll have a budget and list of gifts/expenses put together by the beginning of the holiday season. Then you'll be able to monitor for sales and won't be pressured to purchase an item until it's at a price you feel comfortable paying.
Final Thoughts
No matter how much you're planning to spend this holiday season, Teachers has some great options to give you the financial flexibility you need.  Whether you add money to a Holiday Club spending account throughout the year, or take out a low rate loan, you can rest easy knowing that the money will be there when it comes time for holiday spending.
We hope these Teachers budgeting tips for holiday shopping make this season more enjoyable.
The happiest holidays are smart holidays!